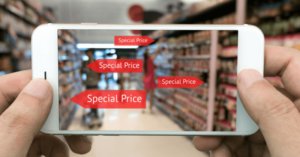 As we all know, artificial intelligence (AI) is starting to play a big part in the world of retail. From chat bots dealing with customer inquiries to augmented reality, AI is here and here to stay. Amazon Go is a prime example of AI in action – customers walk into an unmanned store, choose their products and walk out. Their Amazon account is charged and it's fast and easy.
Does it spell the end of lots of retail jobs? Fortunately, I don't think so, however, unless retailers integrate AI with their face to face interactions it will end up having limited impact.
I think there is a very exciting period ahead of us as new technology continues to make the way we work easier and it will allow us to offer even more experiences to customers. This does not mean that the role of a salesperson is over. The challenge is to integrate the amazing opportunity AI technology provides us and the ability of human beings to empathise, recognise emotions and socialise. AI is a long way from being able to do this.
Humans still have plenty to offer and here are some examples.
Relationships are critical. Most customers still want some form of human interaction from time to time depending on the situation. The mundane stuff such as dealing with basic inquiries can be dealt with by machines, however very few of us thankfully have built a relationship with a machine (I think some of us are too attached to our phones though!). Relationships that are grounded in human empathy and emotion are the backbone of successful customer experiences.
AI can provide lots of assistance in dealing with repetitive tasks, therefore taking this requirement away for frontline salespeople allowing them to spend more time with customers. This is where humans come into their own, building rapport and finding out the customer's needs. This leads to a connection and a relationship whereby the customer feels you care. The result is often a sale and larger than the customer first intended.
Human creativity cannot be programmed. So far humans still beat AI on creativity, with our ability to think differently and not always logically. Humans can pick up on emotion and things like tone of voice that AI can't. We are much better at dealing with complex customer complaints as our ability to empathise and recognise frustration is way ahead of AI.
Humans score highly in emotional intelligence (EQ), well most of us do, compared to AI. However, we need to recruit well so our frontline sales team have a high level of EQ as this is critical to driving customer satisfaction. Higher EQ, ensures team members can empathise, problem solve creatively and create that great experience that customers are now looking for.
The pressure is on retailers to innovate with technology, so customers can experience a streamlined way to shop, how and whenever they want to. This doesn't change the fact that retailers need to also keep investing in their teams to ensure they embrace any new technology, and they are focused on providing exceptional experiences that AI can't.
AI will reign supreme for any salesperson who is not providing an experience as they will simply be replaced by a machine.
---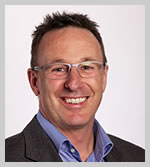 Roger Simpson – CEO, The Retail Solution and Author of "The Ultimate Retail Sales Experience" With over 35 years' industry experience, Roger Simpson is recognized as Australia's #1 Authority on customer ROI in the retail industry and as a global expert on staff coaching, customer service, and selling skills.