We all know that online is here to stay and although the growth of online spending has been slowing over the past couple of years (it used to be growing around 20 – 30 % per annum), it's growth is still outpacing traditional bricks and mortar sales. According to the NAB Online Retail Sales Index as at April 2015, online sales increased to $16.9 billion, still only 7.0% of traditional retail sales. This constitutes a year on year growth of 8.2% compared to bricks and mortar growth of 5.3% (as of March).
Online sales have slowed dramatically since the Australian dollar dropped against the US$ and with the introduction of GST on all overseas purchases from July 2017, this will also have an effect. However they still outpace traditional retail sales. So why the ducks in a row headline?
Well, according to Deloittes, they found 65% of Australian customers are using a digital device before shopping. The report also shows that with digital influencing 40% of in-store retail visits, Australia is the third highest country surveyed when it came to the percentage of digitally-influenced retail sales.
Deloitte defines 'digital influence' as the percentage of traditional bricks-and-mortar retail visits affected by shoppers' use of devices before or during the shopping trip. The report also found 31% of customers are using a digital device while shopping.
David White, Deloitte partner and retail industry leader, said in a statement the findings are a "wake-up call" for the retail sector, which is "at risk of underestimating local consumer appetite for digital engagement".
Paul Greenberg, executive chairman of the National Online Retail Association says "Established retailers need to have a very strong online strategy, and in-store experience needs to be well optimised". "There is no room for uninformed associates on the retail floor, they have to be on their game."
Retailers must have a great web presence that makes it easy for customers to find out what they are looking for and this has to be backed up by an outstanding in store experience. I have often commented on why a shopper would leave their home, drive to a shopping centre, battle for a car park and only to receive poor or indifferent service when they finally get to the store. No wonder shoppers are moving to online.
Greenberg clearly states that retailers have to lift their game, however I still hear reports from customers and experience it myself, being ignored when I walk into a store. When I do get served they can't find the product, or give me the right advice and they don't seem to care. If this poor level of service continues, retailers will drive more shopper online or to their competition – it's a pretty easy choice to go elsewhere these days.
It's time for retailers to lift their game with both the online and in-store experience – you can't have one without the other!!
---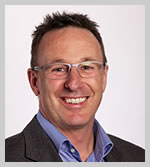 Roger Simpson – CEO, The Retail Solution and Author of "The Retail Solution" With over 35 years' industry experience, Roger Simpson is recognized as Australia's #1 Authority on customer ROI in the retail industry and as a global expert on staff coaching, customer service and selling skills.