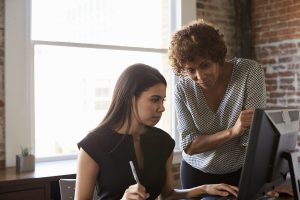 I know it's scary but the best way to ensure your team members stay motivated is to set clear expectations and let them get on and do it without looking over their shoulders. Easier said than done as I'm sure we are all a little scared that a team member is going to make a mistake and that could be a nightmare. However, according to a survey published in Harry E Chambers book "My way or the highway" he found that over 79% of respondents had or were currently experiencing micromanagement. Not too surprisingly, this resulted in 69% considering changing jobs.
It's hard enough finding the right team members in the first place, let alone training them to a high level to have them leave (or consider leaving) because we won't allow them to do what they are trained (and paid) to do. With the retail clients I work with, I find the above statistic to be pretty accurate, as a large number of store and assistant managers are very poor at delegating. Delegation is key to challenging people to grow, learn new skills and take more ownership. It's a key step that allows managers to start letting go, providing they delegate well.
As I have mentioned a few times, millennials now make up at least 50% of the workforce and one of their key de-motivators is being micro managed. Managers have to learn to let go and then have the faith to actually do it. If you don't it will cause a number of issues such as:
When there are issues only the manager has the authority to fix the problem. This results in frustrated customers who have to wait around detracting from the service experience.
Team members have to constantly interrupt the store manager to ask questions and get approval – very time consuming
Team members end up doing little in the way of thinking, they just do what they are told to do, resulting in a compliant workforce (if you are lucky). This stymies creativity and stops the frontline team from coming up with great ideas that the manager would never have thought about.
Store managers are so busy with following up tasks and finishing them off they have no time to work on the business. They get tired and cranky, further undermining the team's motivation and work harmony.
Here are some simple steps to help you to let go:
1) Provide training, so your team members can actually do the job they are paid to do – this starts right back at the induction process.
2) During any training (formal or on job) you have to set clear expectations, so the team member knows what good looks like. How can they perform to the required level if they have to guess what you want? They also need to know why they have to do the task the way you want it or why it's important to the customer – this unlocks the reasons behind it, gains better understanding and much more buy in.
3) You might want to ask them if they have any thoughts on how the task could be streamlined or improved. They might have a better way and this also increases motivation as they will feel you value their opinion.
4) Agree on when you will follow up, so they don't feel as though you are looking over their shoulder and make sure you do follow up.
Letting go has so many benefits, sure it takes a bit of effort but the payback comes back pretty quickly and your staff will love it!
---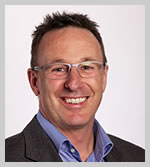 Roger Simpson – CEO, The Retail Solution and Author of "The Ultimate Retail Sales Experience" With over 35 years' industry experience, Roger Simpson is recognized as Australia's #1 Authority on customer ROI in the retail industry and as a global expert on staff coaching, customer service, and selling skills.