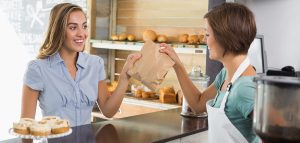 The key word for the past few years in retail that has been bandied about is experience. The word experience doesn't relate to the years of service your team members have, but to the experience created in store that is either positive, negative or neutral. Obviously every retailer is wanting to create a positive experience as this usually leads to customers spending more time in the store, spending more money, coming back and recommending that store to their friends.
All of these positive outcomes are a godsend to retailers as they fight it out with their physical competitors and the online threat. Creating a positive experience is easier said than done and not many retailers get this right. It's a mixture of technology, store appearance, merchandising, atmosphere and staff. It's a lot to get right!!
I have commented many times about the need to lift the performance of staff to ensure they offer a consistently positive experience on a regular basis. Kindly click each blog title below to know more.
However, it's not just training and following up with your team that will ensure a positive experience, as I have mentioned there are a number of other factors that come into play.
Atmosphere is a key component that either enhances or detracts from the experience and this usually happens pretty quickly. A global study by Mood Media found that music, visuals and scent play a big part in creating the right atmosphere. 79% of customers said they were more likely to choose to shop at a physical store over online, if the store provided an enjoyable experience.
It's these physical differences that bricks and mortar retailers have to use to their advantage to combat shoppers moving off to the online space. It could be argued that online shopping could provide some sort of atmosphere by using music and visuals but never to the extent that physical stores can. And I'm yet to hear of an online store using scents to enhance the experience, but with the way technology is moving, you can never count this out!!
The study also found that a staggering 85% of customer's moods will improve if they like the music being played, while 57% will disengage if they don't. Music is very powerful and has to be carefully considered to suit the style of customers who come into your store. I'm sure we have all experienced both positive and negative feelings about music when we have been into stores, but it's such a key element to get right and the biggest influencer of the three senses mentioned above.
Store scent also creates a positive atmosphere, with 63% of respondents noticing when a store had a pleasing and inviting smell. Creating a pleasing smell is certainly easier for some stores such as bakeries, cafes, perfumeries, gift shops etc, however it's worth reviewing what you could do to add this as a positive experience in your store.
In regard to visuals, over half of the respondents in Australia were tempted into a clothing store or stayed longer based on engaging content being played on in-store or window display screens. This is a key area where technology enables this to happen more easily and cost effectively. Brands can tell their inspirational stories, inspires customers with creative ideas on what can go with what and many other ways to entertain and inform customers.
Physical stores are still winning the battle when it comes to entertaining customers and when this is done well, customers will keep coming back and that's pretty important I'd suggest.
---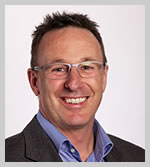 Roger Simpson – CEO, The Retail Solution and Author of "The Ultimate Retail Sales Experience" With over 35 years' industry experience, Roger Simpson is recognized as Australia's #1 Authority on customer ROI in the retail industry and as a global expert on staff coaching, customer service, and selling skills.