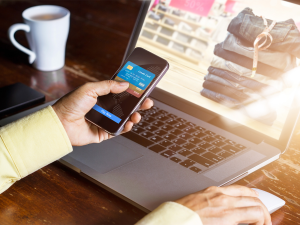 The massive upswing in online sales, which was brought on by Covid, literally fast forwarded this transition by a number of years. Shoppers had no alternative when faced with lockdowns and now a number are much more inclined to keep shopping online. Online comes with all of the convenience of not having to leave your home or office and there are multiple ways of having your product delivered or picked up.
Does this spell the end of traditional stores? I certainly don't think so, but it will spell the end for those retailers who don't adapt. The previous few years have seen a number of retailers close, which had nothing to do with Covid, more they lost their way and lost their customers. Now, more than ever, retailers have to stay relevant and that will only come by adopting new and existing technology. They have to become adaptable to customer and market trends.
By adapting I mean, here are some of the innovations that are already happening and will only continue to be enhanced and improved:
Augmented reality (AR) so customers can "try on" clothes as well as offering other amazing experiences for customers. One of the biggest challenges with buying clothes online is differing sizes. AR will eliminate this problem.

Drone deliveries which are already becoming quite common and will only increase as more and more retailers use this low cost and speedy delivery platform.

Artificial intelligence to boost customer loyalty and to improve logistics. Big data captured and analysed via AI will provide retailers with so much insight.

3D printing, so customers can purchase products on demand. How amazing is this technology going to be, less stock being held and customers can simply order what they want.

Facial recognition, allowing team members to immediately identify customers and offer even more personalised service.
Although there are privacy concerns using this technology, once this is overcome, this will be ground breaking technology.
These points are only the tip of the iceberg, many more disruptive innovations will keep on coming. Retail is going to be one of the most disrupted industries over the next few years and only those retailers that adapt will remain
---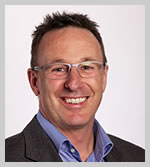 Roger Simpson – CEO, The Retail Solution and Author of "The Ultimate Retail Sales Experience" With over 35 years' industry experience, Roger Simpson is recognized as Australia's #1 Authority on customer ROI in the retail industry and as a global expert on staff coaching, customer service, and selling skills.