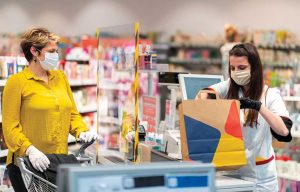 Retail is one of the industries that still is deeply affected by the pandemic and this year is going to continue to be tough for many. With many retailers having to close their doors for an extended period last year, a large number of shoppers turned to shopping online to fulfill their needs. Unfortunately, it's hard to predict if these restrictions will come back into play this year, which is why retailers have to be ready for any situation.
Here are 4 key areas that all retailers have to focus on to ensure they not only survive but thrive.
1) Cleanliness has to be a top priority. If retailers want shoppers to return to their stores, this has to be a focus. Not only does it show that they care about their customers, it shows they also care about their team. This includes continuing the regime of extra cleaning, social distancing and restricted store numbers.
2) Optimise both instore and online experiences. Shoppers have got used to the convenience of buying online, so every physical retailer has to offer a great in store experience as well as online. Having an online presence is no longer a nice to have, it's essential and it has to be of high standard to meet shopper's high expectations.
3) Make the shipping and return process easier. With so many more shoppers buying online, there has been an incredible spike in deliveries to homes. Due to the inability to try products on before purchase (a huge advantage that physical stores still have) means a lot of products will need to be returned. This makes the delivery and return process of high importance and a key differentiator so both have to be as seamless as possible.
4) Use big data to provide more personalised service. Due to an increase in cross channel shopping, a lot of individual customer activity is being captured. Retailers need to invest in technology to analyse this data to better service their customer's needs. Gone are the days of serving up generic offers to customers, data analysis now allows retailers to pin point exactly what customers buying habits are and deliver personalized offers to their inbox.
---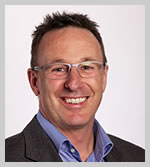 Roger Simpson – CEO, The Retail Solution and Author of "The Ultimate Retail Sales Experience" With over 35 years' industry experience, Roger Simpson is recognized as Australia's #1 Authority on customer ROI in the retail industry and as a global expert on staff coaching, customer service, and selling skills.