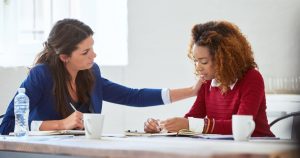 In a recent post on LinkedIn, Why leaders need to be more empathetic.  I talked about why leaders need to have more empathy and included an excellent Simon Sinek talk on the subject. Sinek states that "Empathy is concern for the individual, not just their output and leaders should focus on how do I help my people be at their natural best."
In another study, it found that not enough leaders demonstrate the soft skill of empathy, even though 92% of workers would be more likely to stay in their job, if their leaders would show greater empathy. With the competition to recruit and retain top talent, it is critical that leaders up their empathy level or run the very real risk of losing their top performers.
Empathy is as simple as regular check ins with individuals to discuss current work situations and how the company could better support team members. Also checking in on individual team members wellness and mindful practices helps to build resilience and the feeling of better support from management.
Another great question is asking what they need to better perform their role. Empathy is not that hard but does take some effort, which is why leaders have to prioritise it, otherwise it's easy to not get done.
In addition to feeling heard and supported, there are a number of other benefits of holding these conversations – your team will be happier, more creative and ultimately, they will produce better results and that has to have a very positive impact on customers.
These discussions do tie in with the modern need and trend of having more frequent catch ups with your team and not waiting 12 months for the dreaded appraisal to take place.
The challenge is if you don't show more empathy, one in three workers say they would leave for a more compassionate environment.
---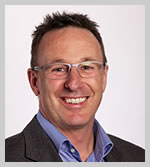 Roger Simpson – CEO, The Retail Solution and Author of "The Ultimate Retail Sales Experience" With over 35 years' industry experience, Roger Simpson is recognized as Australia's #1 Authority on customer ROI in the retail industry and as a global expert on staff coaching, customer service, and selling skills.