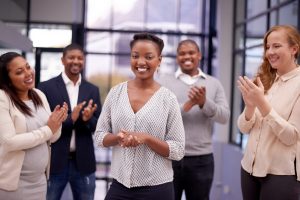 I have posted a number of times about the power of positive feedback and the benefits it has to all of us, no matter what our role. I still find it quite alarming reading the research that indicates most team members receive little or no positive feedback. Gallup research, identified that less than a third of employees strongly agree that their company recognizes team achievements.
It's not that hard to turn those numbers around by focusing on catching individuals and your team doing something right. The secret is to be on the look out and then tell them! Regular positive feedback tells team members that they are valued and how they are contributing to the organization and that their contributions are valuable. And people feel good when they receive positive feedback. I've still yet to come across anyone who doesn't like positive feedback.
Positive feedback when delivered well, can also turn inconsistent behaviour into consistent behaviour. The key here is to wait until the team member displays the right behaviour and tell them exactly what they have done right – we call this being specific. When you do this, there's a very high chance that the team member will repeat the correct behaviour the next time and the next time. Positive feedback is so much easier than the other type of feedback too!
Here are four tips on how to make positive feedback really effective:
Ensure it is done continuously and spontaneously – waiting too long means the positive feedback loses its power. To be the most effective, provide positive feedback immediately after you see the correct behaviour. It's also something you can't do for a week and then forget for a month. It has to be ongoing.

Always be specific – by this we mean deal in facts. By telling the team member exactly what they have done right means they will understand the feedback and not have to try and guess what you mean.

Keep it short and sweet – positive feedback is best delivered in small bites of around 7 – 10 seconds. Anything longer and it starts to lose its impact and can also sound insincere.

Make it public rather than private – providing positive feedback in a public form is powerful, it lets others know you have recognized a team member and why. This can often work to spread across to other team members.
---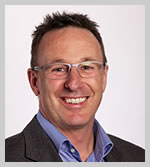 Roger Simpson – CEO, The Retail Solution and Author of "The Ultimate Retail Sales Experience" With over 35 years' industry experience, Roger Simpson is recognized as Australia's #1 Authority on customer ROI in the retail industry and as a global expert on staff coaching, customer service, and selling skills.