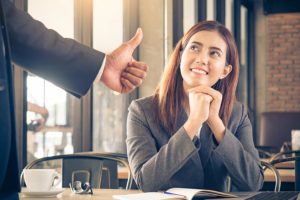 I have often said that your people are your greatest asset, but also your greatest weakness if you have the wrong people in the wrong roles. Or if you don't lead them well, set clear expectations, train and coach them to be the best they can be. As Richard Branson says, his focus is not on the shareholders or even his customers, it's on his people. If I have the right people and treat them well they will, in turn, look after the customers.
I came across another great example of how a large multi-national business changed their focus to be more people-centric and turned around negative growth to posting 20% growth on $7 billion revenues. Mike Salvino was the CEO of Accenture Operations, responsible for 100,000 people globally and his first year in charge was a disaster – he was promising strong profitable growth and instead delivered a negative impact. In Mike's words:
"When people take pride in the business, they focus more on customer needs and deliver innovation."
Mike experienced a life-altering event with his father that resulted in a crash course on how neuroscience explains human behavior and motivation. Based on Harvard Business School research, Mike learned these four fundamentals that he could apply to business:
Giving someone a pat on the back, a raise or showing appreciation meant people felt excited and engaged
If people are made to feel defensive, this impedes inspiration and creativity
Positive social interactions allow people to let their guard down therefore they are more inclined to listen and empathise which builds trust
Collaborating with a team to learn and create helps people to be calm and energised, providing a sense of well-being and stimulates their creative process.
Here are some of my thoughts on how to put in place the above four fundamentals in your workplace:
This is the easy one, turn your focus away from catching people doing something wrong, to focussing on what they are doing right. Provide at least 4 times more positive feedback than improvement feedback. Your staff will love you for it and this will increase motivation and the feeling you care and want them to be successful
Avoid feedback that focuses on their personality and attitude, instead provide improvement feedback that focuses on the individual's behavior. Also, change your question from why didn't you to why is it important that you. This way you will avoid 99% of your people becoming defensive, in fact, they will embrace this style of feedback and improve.
Organising fun team events that give you and your team a chance to get to know each other in a social setting is very powerful. As is mentioned above it gives everyone, particularly the leader, a chance to talk to their team in a more relaxed situation than during the busy times at work. This will definitely help to build trust with the team.
One way of doing this is to get in and work with your team at the frontline. Also asking them for their ideas on how various processes could be improved, what roadblocks they face and how could you do things better are great questions to ask your team.
I'll finish off with Mike's final piece of advice – "Prioritising your people and treating them well is more than a nice idea, it's the key to sustainable success for any growing business."
---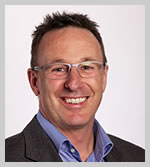 Roger Simpson – CEO, The Retail Solution and Author of "The Ultimate Retail Sales Experience" With over 35 years' industry experience, Roger Simpson is recognized as Australia's #1 Authority on customer ROI in the retail industry and as a global expert on staff coaching, customer service, and selling skills.