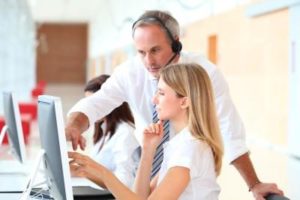 "Your call is being recorded for quality and training purposes." We hear this pre-recorded message so many times when we call various companies that I'm sure we are all used to it. So why do companies record calls from customers?
As I was reading recently, a recorded call doesn't lie, so companies can use these recordings for various legal and compliance issues.
However from a training point of view, these recorded calls are gold when it comes to evaluating customer service. The agent usually doesn't know which calls are being reviewed so the call process should be a consistent reflection of the agent's usual approach to customers. This allows the team leader to provide very constructive feedback with the agent listening in to the call(s).
From my point of view, this is the perfect way for team leader and agent (team member) to review performance. In most call centers this is happening on a very regular basis as it is systematized and is just part of each team leaders' role to do this.
Now what happens in the bricks and mortar stores in regard to evaluating customer service? Well from my experience – not much. Obviously discussions between customers and team members can't be recorded (as yet) so it's a lot more challenging for a team leader to find out how their team members are servicing the customers.
This is where it all falls apart, as there is little or no follow up with team members, they get to perform where they want to perform – not where they should be. I always say that the reason there is poor customer service, and we have all experienced it, is because management are allowing it to happen.
So what can you do? It starts with the team leader (store manager) spending a small amount of time each day evaluating how their team are doing. This is simply observing how each team member is interacting with customers, what do they say and do? Evaluating is a skill that with experience becomes second nature and is a powerful way to improve performance.
Some companies use Mystery Shoppers as their way of evaluating their companies' customer service performance. While it is a good tool to get an outsiders view on the service levels it has a number of drawbacks. It is usually only carried out monthly, what about the rest of the 3000 customers you serve in a month? Also the results are sent through at least 5 days after the interaction occurred, making it more challenging to improve that person's performance. Plus a lot of managers and staff spend too much time trying to justify why the result was so poor.
I'd recommend every store manager needs to be their own mystery shopper by evaluating all their staff on a regular basis. This way you can see who needs more help and who needs praise for a job well done. If this becomes a regular part of the store managers' role, then your customer service and your sales will improve.
---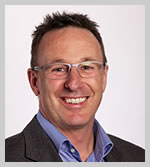 Roger Simpson – CEO, The Retail Solution and Author of "The Retail Solution" With over 35 years' industry experience, Roger Simpson is recognized as Australia's #1 Authority on customer ROI in the retail industry and as a global expert on staff coaching, customer service and selling skills.