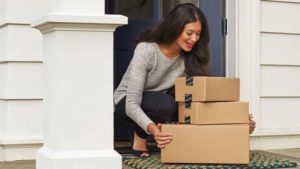 Retail has certainly been turned on its head, with the power to purchase firmly in the customer's hands – literally. Technology is changing everything about the way customers shop and we had better get used to it as the changes keep on coming. Only last week Amazon launched their first Prime Day in Australia, with Amazon Prime members having access to thousands of bargains for a 36 hour period.
These click frenzy days are becoming more frequent and it's making it very challenging for traditional retail stores to compete on price on the same level playing field. In fact, I don't think they can or even should, I've always said that retailers have to be competitive on price, but not always the cheapest as this kills margins. As I have been banging on about for some time, the big advantage that traditional retailers have over online is real people, in the flesh.
Amazon Prime Day makes it even more important that retailers offer an exceptional level of in-store service every time, or customers will vote with their feet and ultimately their mouse. I want to focus this blog on why it's critical to avoid any blockage and frustration that gives the customer a reason to go elsewhere.
A survey by NewVoiceMedia in the US, back in 2016 found that a staggering US$62 billion was lost by businesses who failed to meet customer expectations. A follow-up survey two years later found this figure had increased (NOT decreased) to US$75 billion. This is an appalling statistic that is going to send even more retailers to the wall unless they focus on the customer's experience.
Here are five data-based reasons why customers are leaving your business that I came across recently, kindly shared by John Eng who leads NewVoiceMedia:
Businesses are not connecting emotionally with customers. 86% of customers are more likely to continue shopping with a company if they felt like they made a positive emotional connection with the brand or the customer service person. Yet only 30% of customers felt that the companies they dealt with, did connect. Wow what a massive gap, but big opportunity to get this right. It's also so much easier to connect face to face than online!
Failing to alleviate key customer pain points. The number of customers who left a business due to inadequate service in the last two years has increased significantly from 49% to 67%. Rude staff, not being connected to a highly knowledgeable person, too much time waiting (on hold or in-store) are the key pain points here. Solved by rostering well, recruiting the right staff, setting expectations and following up.
It's too hard for customers to solve their problems. 32% of customers said that businesses don't offer an effective way to solve their problems. This negativity ends up on social media for all to see. Effective problem solving is best done by being proactive and part of the process that all frontline staff needs to know how to do well.
Customer service lacks the human touch. 56% of customers believe a phone call offers the quickest way to get a problem resolved. When customers want creative solutions to complex service issues they want to talk to a human.
The customer experience is not consistent. Customers want to move seamlessly from one channel to the next in their service experience. 43% of customers want to be able to contact a company through any channel.
The biggest take out for me is that customers want to connect with a brand in different ways and they all have to be seamless and offer a great experience every time. If there is a slip-up, it's so easy for the customer to just go elsewhere, particularly online.
---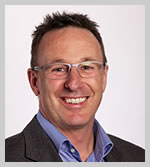 Roger Simpson – CEO, The Retail Solution and Author of "The Ultimate Retail Sales Experience" With over 35 years' industry experience, Roger Simpson is recognized as Australia's #1 Authority on customer ROI in the retail industry and as a global expert on staff coaching, customer service, and selling skills.