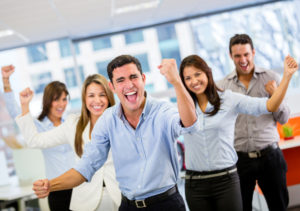 I blogged last week about the importance of having highly engaged staff and all of the benefits that come of this. They stay longer, help others and do more good unexpectedly. I was fascinated to watch the following TED talk from organizational psychologist Adam Grant on givers and takers. We all have them in our business, the takers who are only interested in what's in for them – no, not all millennials are takers!!! And the givers, whose sole role in life is to help others.
Adam found, after extensive research that in organizations, there are a mix of both givers (25%) and takers (19%), yet most of us (56%) fall into the middle category of matches – the ones that will give if they get something back.
So which of the three types is the most successful to have in a business? Adam's research identifies that the givers are the most successful and yet have the biggest range from poorest to best performers. Having highlighted that givers are the best to have in a company he identifies strategies on how to nurture and grow this group, so the givers are more successful.
This talk highlights why it's important to have the right people in an organization and the successful givers when treated well will be an amazing asset to your business. The topic and strategies presented a line up brilliantly to having more highly engaged staff so a great follow on from last week's blog.
 Enjoy this TED talk.
---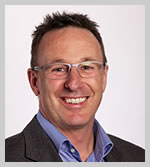 Roger Simpson – CEO, The Retail Solution and Author of "The Retail Solution" With over 35 years' industry experience, Roger Simpson is recognized as Australia's #1 Authority on customer ROI in the retail industry and as a global expert on staff coaching, customer service, and selling skills.