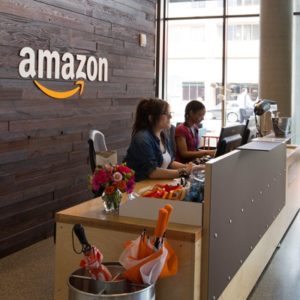 We all know the giant business Amazon, which has achieved phenomenal success over the past 22 years. The company, with revenues exceeding $100 billion, a share price over US$800 and with 244 million US customers, is obviously doing lots of things right. Its founder Jeff Bezos, has an absolute customer centricity – putting the customer at the centre of everything they do.
This has lead Amazon to develop all kinds of technology and service offers to win over more and more customers, not only in the US but worldwide. Bezos defines Amazon as "Big ideas, which are customer centric. We like to pioneer, we like to explore, we like to go down dark alleys and see what's on the other side." With this pioneering spirit, it's no wonder they are at the forefront of innovation. Yet, focussing on the customer is still at the core of all they do, so what customer service strategies can we learn and adapt to your business?
Here's five I came across recently and I hope, a few challenging questions for you to contemplate:
Start everything with a core commitment to the customer – It starts with their vision "to be earth's most customer-centric company." It is arguably their DNA, and it starts at the top with Bezos. With a laser focus on customer experience and service, it's no surprise they are successful.
How committed are your senior leaders to providing a consistent level of great customer service? Is this lead from the top?
Build a corporate culture that knows how to listen – Amazon does an amazing job with internalising their vision and getting their people to own it. Their focus is on listening to their customers and team and this guides their decisions.
How much input comes from your frontline teams and customers in terms of decisions that affect them?
Give your users the power of DIY – Amazon has created an amazingly detailed yet easy to navigate help centre that allows customers to easily find their own solutions. Shoppers save time and feel empowered as they find solutions themselves.
How easy do you make it for your customers either online or in store to deal with queries and problems? The easier and seamless this process is the more satisfied your customers will be.
Make personal interactions an easy option – Callers to Amazon get 24/7 support and are rarely put on hold. They have developed technology using their Amazon Fire phones, whereby a caller can connect via video to a tech advisor – the caller sees the advisor live while the advisor only see's what's on the phone screen. A great example of how important human interaction can be to ensure quality customer service.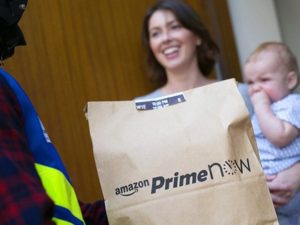 How easy is for your customers to speak with a real person? This is a big factor in what Amazon have been able to achieve.
Make your customer needs the driver of innovation – Amazon has never been comfortable with its success. Customer preferences are always evolving and always will, Amazon, with its focus on customer centricity, has always let their customer's needs drive innovation.
What are you doing to innovate and stay ahead of your competition? Are you challenging where you are at and looking at ways to do things even better? If not your competition is!
I hope the five customer service strategies are helpful in challenging you to look at your business in a new light. I love the way Amazon are so customer focussed and this focus helps drive their decisions. If more companies did that we'd have more satisfied and loyal customers buying more and more often. Who wouldn't want that?
---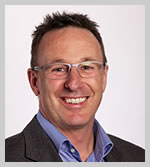 Roger Simpson – CEO, The Retail Solution and Author of "The Retail Solution" With over 35 years' industry experience, Roger Simpson is recognized as Australia's #1 Authority on customer ROI in the retail industry and as a global expert on staff coaching, customer service, and selling skills.