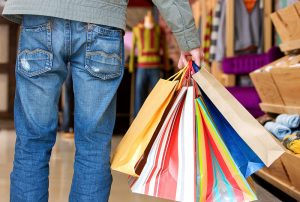 Traditional retail is facing massive uncertainty in the wake of numerous store and business closures over the past few years. Many reasons have been given for these closures: high rents, the economy, staffing, online competition, overseas players and a shift in customer buying habits. Global giants like Amazon loom as a big threat with their technology and success in other countries yet surprisingly, online sales still only account for around 10% of total sales at the moment!
Like any threat we can go one of three ways – flight, hide or fight!
Some retailers haven taken flight, closed up shop and left the bricks and mortar world. Already store closures are at a record high and show no sign of slowing down.
Many are taking the worse option and that's hiding, they're ignoring the challenges hoping they'll go away. They continue to do the same old thing, as well as jumping on the discount bandwagon and continue to cut investment in their staff.
Others have decided to fight back. They're focusing on what their competition can't do or do well. They're making this their point of difference. They're not prepared to just stand still and hope their customers will keep coming back. They are innovative, customer focused and investing in their teams to ensure they stand out from the pack.
Online retailers can't match the amazing in-store experience that a switched on physical retailer can provide. Yet so few invest in this critical area and it's starting to bite them hard.
I believe it's time traditional retailers fought back. Fought back against customers moving to online or to their competitors. Fought back against lower margins and therefore reduced profits. Fought back against poor in store experiences. Fought back to ensure traditional retailers are a destination for shoppers for many years to come.
The retail Fight Back needs to start now!
So here's how retailers can fight back to build and maintain an amazing in-store experience. Every retailer needs to focus on the following seven principles:
1) Take a stand for your business
How can you stand out in the crowded market that is now retail 2020? Retailers really only have two options and that is to sell something no one else does or sell what others have a whole lot better than anyone else!
2) Embrace technology
Technology advancement in retail is massive, so retailers have to get involved or be left behind. However technology on its own is not the answer, it's how well technology integrates with your customers and staff that will make all the difference.
3) Invest in your people
Retail seems to have lost its glamour as a place to work, so the bar has been lowered way to low on who gets recruited. Reset the bar high, induct and train your team well and support them on the job to be amazing.
4) Boost passion
Stop recruiting the wrong people, instead find people who are passionate about helping customers. Bring the fun factor back to working in an amazing industry and celebrate every win no matter how small.
5) Renovate your location
Customers want to shop in an environment that is modern, easy to navigate and has a fun, feel good factor. No one wants to go into a store that looks tired and is hard to get around.
6) Design better experiences
Ensure your team know what a great experience is for their customers and follow up to make sure they deliver it consistently. Praise team members who deliver on this and help others to consistently reach this level.
7) Grow the reasons to visit your store and get customers to come back
If your team know what to do, delivering this consistently is the key to wowing customers and having them return. Create raving fans who will buy, come back and tell others.
Adopt the seven Retail Fight Back Principles to stand out from the sea of sameness, overcome current challenges and flourish into the future. It's not easy, otherwise every retailer would be doing this, but the alternatives are not worth contemplating!
---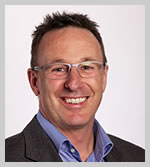 Roger Simpson – CEO, The Retail Solution and Author of "The Ultimate Retail Sales Experience" With over 35 years' industry experience, Roger Simpson is recognized as Australia's #1 Authority on customer ROI in the retail industry and as a global expert on staff coaching, customer service, and selling skills.