It's going to be another year of turmoil with unfortunately, a number of retailers who will end up closing their doors as rent, wages and competition continue to bite. Online will continue to grow at a larger rate than traditional store sales and then there is Amazon!
2019, will be the third year that Amazon has been trading in Australia. After a rather slow launch back in late 2017, they are really starting to infiltrate into the Aussie market. Having launched Amazon Prime, their membership program offering free delivery amongst other benefits, Amazon is also venturing into the grocery market to take on Coles and Woolies. They are building more distribution centres as they work towards getting their deliveries to customers much quicker.
There's no doubt about it, Amazon are here to stay and will be doing everything they can to grow their sales to the detriment of other retailers!
Online retail will continue to grow for a number of reasons. One key factor is the ease of shopping online, with so many products available at the customers fingertips, and no parking hassles, online has a massive advantage over traditional stores. Add to this the improvements in technology allowing customers to virtually shop and try on, free and quick delivery (and getting faster), it's no wonder more and more customers will be jumping on their devices to shop.
Look for online sales to continue to grow in 2019 as more customers search for ways to shop faster in a world where we are all more and more time poor. The latest figures from the NAB Online Sales Index, to end Q3 2018, back this up. Online sales grew at just under 16% for the year, (to end September) which continues to outgrow sales growth at traditional stores which grew around 2 – 3%. Online sales still make up less than 10% of total sales but each year this figure continues to grow.
Traditional retailers face a big challenge to stay relevant and therefore survive, let alone thrive against this backdrop of online growth. Rents remain a massive challenge for retailers, particularly in shopping centres and finding and retaining the right staff continues to be a big issue.
Yet there is light at the end of the tunnel, research is telling us the millennials still highly value the experience of shopping at traditional stores, even though they grew up using mobile phones. And the one big difference that traditional stores will always have over online, the impact of talking to a real human being!
However, this key differentiator, while being the biggest strength is also most retailer's biggest weakness. Inconsistency of service, lack of passion, lack of staff are a few reasons why shopping in store is a killer of customer experience. Unless retailers and their teams focus on making very customer interaction a positive one, customers will just easily leave and not come back – it's not like they are faced with few alternatives.
So, come on retailers, let's ensure you have the right passionate team members who are well trained and set up to spend the right amount of quality time with your valuable customers so you make 2019 a brilliant year.
---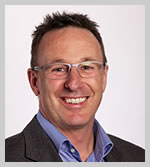 Roger Simpson – CEO, The Retail Solution and Author of "The Ultimate Retail Sales Experience" With over 35 years' industry experience, Roger Simpson is recognized as Australia's #1 Authority on customer ROI in the retail industry and as a global expert on staff coaching, customer service, and selling skills.