FREE WEBINAR : The Art Of Coaching & KPIs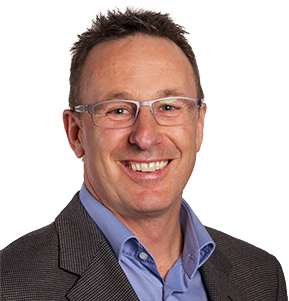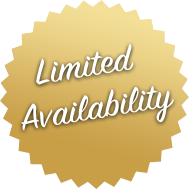 Get Your Store Managers To Succeed
Through The Power Of Coaching In This
One-Time Free Webinar
(Value $997)
How to help your store managers be great coaches
How coaching massively increases the performance of your team
How coaching skills improve your KPIs
How to customise this workshop session to your exact needs
Don't Miss This Opportunity To Motivate Your Team And Achieve
Your Best Performance!
[UTG_SiteCountdownTimer date="2018-02-01″ time="11:00:00″]
The Art of Coaching & KPIs
(Value $997.00)
Thursday, 1 Febuary, 2018
11:00 am – 11:30 am (AEDT)
Are You Ready To Transform Your Store Managers Into Great Coaches Who Know How To Maximise Performance And Profitability?

Being in retail is a long and hard battle. Every day you get hit with challenges that can knock you out of the game, maybe for forever.
Competition is at an all-time high and only likely to get tougher. Companies like Amazon are here and doing their best to steal away as many of your customers as possible. There have already been a significant number of retailers fall by the wayside and, unfortunately, there will be more of these to come.
One of the best buffers for battling the competition is having your store managers perform at the highest level. Great store managers know how to get the best out of their team, every day.
This only happens because these managers know how to lead, coach and motivate their team members.
Unfortunately, I have found that only a few store managers possess the natural talent to be great coaches. The rest receive little or no training on how to get the best out of their team – they struggle when it comes to team coaching and motivation.
How can your store managers improve the way they coach their teams and reap the benefits of better performance and customer loyalty?
If that's an intriguing question for you, then you're not going to want to miss this one-time-only, exclusive webinar.
The Art of Coaching & KPIs
(Value $997.00)
Thursday, 1 Febuary, 2018
11:00 am – 11:30 am (AEDT)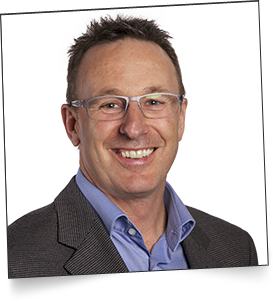 ROGER SIMPSON
Australia's #1 Authority On Customer ROI In The Retail Industry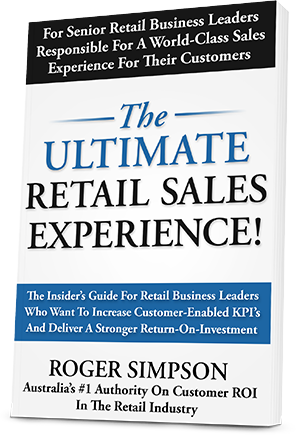 If you've been in business awhile, you know that finding the right team members is challenging. And then there's the challenge of keeping them motivated and on track every day!
Many store managers struggle with how to continually get the best out of their team with the team they currently have. They don't naturally know how to lead, coach, and motivate their team.
All this is doing is setting your stores up to fail. The wrong people in retail are killing your business through poor service and a lack of focus on sales.
This webinar will transform your way of thinking about coaching and the way you use it to improve team and overall business performance. The workshop information can be customised to suit your specific needs.
Roger Simpson is Australia's #1 authority on customer ROI in the retail industry. He is the author of the best-selling book The Ultimate Retail Sales Experience, which reveals the truth about the industry's wrestling match with providing quality customer service and how you can win the battle for business against the competition from online and bricks-and-mortar stores.
With more than 35 years in retail, Roger is highly sought after by business owners and CEOs for his insights on the current problems facing retail and his clear strategies for fixing the issues. He has delivered training and coaching programs to retail clients in nearly 30 countries, with most experiencing sales increases in excess of 100%.
Based on his experience, Roger knows how to motivate owners and staff in their interactions with each other and with customers so their businesses can maximise performance and profitability for long-term industry success.
Here's a sample of what you'll learn at the FREE Webinar, The Art Of Coaching & KPIs:
Helping your store manager succeed and inspire others
Why it even matters that your store managers are great coaches
How great coaching impacts your team (and your store's) performance
The direct relationship between coaching skills and KPIs
The Art of Coaching & KPIs
(Value $997.00)
Thursday, 1 Febuary, 2018
11:00 am – 11:30 am (AEDT)