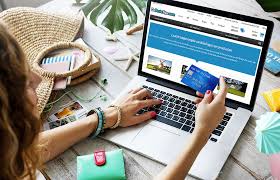 A lot of blame for the loss of sales in retail and therefore closure of stores has been put down to the increase in online transactions. Yes, yearly online retail sales continue to outgrow traditional retail sales however online retail sales still only equate to approximately 8% of entire retail sales. Over 90% of sales are still happening in traditional stores.
However retailers cannot be complacent, as this has seen the untimely death of some big retailers recently, they have to absolutely embrace technology with online being one of the platforms that every retailer needs to have. Shoppers want to buy, when and how they want to buy and if that means ordering online and receiving their goods in the mail then that's what retailers need to offer.
A recent survey out of the US has confirmed that contrary to predictions, the death of traditional bricks and mortar stores is a long way off and by far the biggest percentage of shoppers still wanted to purchase in store. The survey, conducted by Retail Dive, found that the biggest reason cited by consumers was the ability to see, feel and try out the item they were looking for in a store.
I would think this would be the number one reason here in Australia as well. Furthermore, the survey found that shoppers under 35 and over 65 rated the in-store experience as critical. Another positive, particularly for men included the instant gratification of being able to take the product home immediately.
Online retailers are doing as much as they can to engage with the shopper and provide a personalised experience. It's a lot harder to create add-on sales online and traditional retailers always convert more sales in store. However, with advances in technology, online retailers will be closing the gap when it comes to creating personalised experiences and making suggestions of additional products and services.
What is very interesting though is the number of traditional online retailers that are now venturing into setting up their own physical stores. It is much easier to build trust on a face to face level and create a personalised experience. This is a big reason why a number of online retailers are now setting up physical stores – Amazon and their purchase of 460 Whole Foods stores in the US is a prime example of this.
One thing is for sure and that is online is here to stay and will become a bigger part of how we shop in the future.
So how do traditional retailers successfully compete with online? Here are a few of my thoughts:
Retailers have to embrace online and must offer their customers a seamless way to browse, check stock, check pricing and order for delivery or click and collect.
Boring retail is a sure fire way to see sales slide and end up in store closures. Retailers have to work hard at providing a great in store experience from both the store look and feel and the people.
Retailers have to connect with their customers and provide more than just a place to purchase products. Being innovative and hosting yoga classes, offering styling advice, a place where like-minded people can meet and have coffee, connecting deeper with their local community etc.
Retail is much more challenging and we have seen how stores that struggle to innovate and stay relevant are really struggling. Embracing change, along with technology and a desire to hire, train and coach the right staff will help combat all these challenges.
---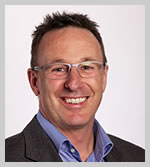 Roger Simpson – CEO, The Retail Solution and Author of "The Ultimate Retail Sales Experience" With over 35 years' industry experience, Roger Simpson is recognized as Australia's #1 Authority on customer ROI in the retail industry and as a global expert on staff coaching, customer service, and selling skills.