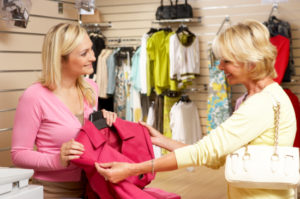 I was reading a recent article that listed a number of US companies that offer amazing customer service, based on a number of rating agencies. Three I have mentioned in previous blogs and one that I haven't come across before. I thought it would be very worthwhile to share some of their secrets and pick up some of the key points that could be applied to any business who wants to improve their customer service.
Publix – supermarket chain
This family-run supermarket chain is one of the US's largest employee-owned companies and has won lots of customer service awards. They were the only company to achieve an overall rating in the excellent category in the 2016 and 2015 Temkin Experience ratings. Their secret – being employee owned means they have lots of stakeholders who know that satisfied customers are the difference between just surviving or thriving.
Not every company can have employees owning a share of the business, but every company can make their employees feel a big part of the business. Setting a challenging yet inspiring vision, clear expectations, ongoing feedback, goal setting, employee feedback, sharing the wins and losses are some of the ways you can achieve this in your business.
Southwest Airlines
Another company that I have mentioned numerous times in previous blogs. There refreshing approach and making flying a fun experience has seen them become the envy of other airlines. They have a great recruitment process to find the right people in the first place and many other great processes to ensure their team consistently offer amazing service.
I will always bang on about recruiting the right people as this is where it all starts. If you hire right the rest becomes a lot easier. How good is your recruitment process, are you finding the right people? If not this is something you need to change. The right people will always make the customer's experience legendary every time!
Zappos – the online shoe retailer
I love this company, their absolute dedication to offering a great customer service experience is legendary. There are so many stories of how they go out of their way to solve customer's problems. Their motto probably says it all – "We are a service company that happens to sell shoes. And handbags. And more ….."
How good is your company at solving customer's problems, do you make it easy or are there barriers they have to climb over to find a solution. We all struggle with a lack of time and if a company can help me to solve my problem quickly and efficiently, they will win every time.
Nordstrom – department stores
Also a topic of previous blogs, Nordstrom's is well known for its legendary customer service and in particular the team's attention to detail. There are many stories of how staff members go above and well beyond to find products for customers, fix issues and create amazing customer experiences. Similar to Zappo's, Nordstrom's finds answers and sees a problem as a challenge to solve, not an obstacle. Their approach is to always delight customers and they focus on being there for the customer 24/7, via live chat, email, and social media.
These four companies all have one major thing in common – the customer is the centre of everything. They all think, what can we do to surprise and delight our customers as well as make it really easy for them.
How focused are your team on your valuable customers? If they aren't there's work to do, otherwise, you'll find out your competitors have beaten you to the punch!
---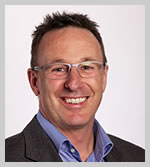 Roger Simpson – CEO, The Retail Solution and Author of "The Retail Solution" With over 35 years' industry experience, Roger Simpson is recognized as Australia's #1 Authority on customer ROI in the retail industry and as a global expert on staff coaching, customer service, and selling skills.