From my experience, having run over a thousand coaching courses for store managers over the past 25 years, the performance of the store comes right down to how well the store manager performs. They are, after all, the face of the business to the customers as well as being responsible for the performance of their team. A great store manager will make all the difference.
I had this confirmed to me a while ago, when talking to one of my clients, who manages 50+ stores. He was having trouble at some stores with a store and individual performance. These managers had a number of excuses for their low performance against KPI's, it's the demographics, type of promotions etc, I'm sure you have heard them all before. However, when the below-performing managers were moved on and replaced by higher performing managers, you guessed it the store started to achieve its KPI's.
I've met some fantastic store managers over this time and thought I'd share some of the key common characteristics that make them successful:
They lead by example – great store manager's customer service skills are among the best and boy can they sell as well. They bring a passion and energy to serving customers and they show everyone that it is an enjoyable and key part of their role.
They are excellent communicators – they don't just use the message board to pass on information as they know most of their staff will glance over any information here. They use different ways to ensure their messages are understood. They are strong on holding daily huddles to share results and set goals for the day.
They set clear expectations – knowing this is such a critical area, they emphasise the importance of standards and process. Using their excellent communication skills they ensure their team knows exactly why and how to meet these expectations. They are KPI focussed and know what it takes to achieve these. They know where each team member is at and have a plan to help those who are struggling as well as maintaining and rewarding the ones who are achieving the results.
They follow up to ensure expectations are being met – they realise that over time even the best team member will slip, they reinforce the expectations daily. Firstly by leading by example, then evaluating their team performing in their roles, they provide feedback to keep their team on track or help those that need to improve.
They are resilient – great store managers know that things don't always go right, so when things do go wrong they work out a solution pretty quickly. They have their moments when things get them down, however, they never show the strain in front of their team. They know their team constantly watch them so they bring their passion and energy to work every day.
They have an amazing in-store culture – which they work on to maintain. They do this by being consistently fair with all staff. They call their team members when they slip up, and provide support to help them achieve their goals. They reinforce the team's strengths and look at ways to combat the weaknesses. They constantly challenge each team member to grow by getting outside of their comfort zone.
Plus everything else that needs doing! – great store managers have excellent time management and prioritisation skills, so they are super organised.
I hope the seven points helps you to identify your store managers that are amazing and provides some tips on how the others can improve to be their best.
---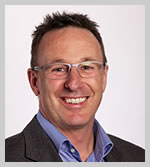 Roger Simpson – CEO, The Retail Solution and Author of "The Ultimate Retail Sales Experience" With over 35 years' industry experience, Roger Simpson is recognized as Australia's #1 Authority on customer ROI in the retail industry and as a global expert on staff coaching, customer service, and selling skills.