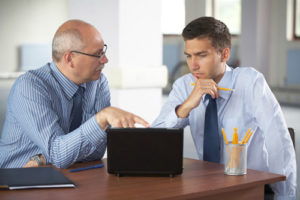 One of the key attitudes we all need is to be open to learning. You may want to call it being coachable. One of the greatest basketballers of all time, Michael Jordan, once said: "My best skill was that I was coachable, I was a sponge and aggressive to learn." Being coachable has certainly worked for Jordan, his time at the Chicago Bulls was extremely successful.
Being coachable is critical for all of us and is a key attribute when you are recruiting new staff. I have often mentioned that it is far more important to hire for attitude than hiring for skills. Someone with a positive attitude and willing to learn new things is a great example of being coachable. Compare that to a new staff member who utters these words, "we didn't do it like that in my last job." This will send a shiver down your spine as you know you've got a battle to change their attitude.
When you recruit, look for examples of candidates who are open to new learning. They might be keen for training and have a history of attending training courses. They might ask what training they will receive when they start and they will generally look for how they can get up to speed quickly. They will acknowledge they have limitations and may not have all the answers, but they will show they are keen to learn. These are the ones you want. Remember positive attitudes are contagious!
Our existing staff needs to be coachable. The best staff in my experience, are open to feedback, in fact, they will often seek it out. They will want to know how they are doing, both on a store level and personal level. Their amazing attitude drives them to perform at their best and they are the most consistent contributors.
These staff members need frequent feedback and it's critical that results are shared with them regularly. They respond well to positive feedback and are very open to learning new ways to improve. You need to keep these staff members in your business, so recognise them and give them the feedback they seek.
As business owners, we need to be coachable. We need to constantly challenge ourselves to learn new things, do things differently. This can be achieved by attending training courses, working with a business coach or mentor. It's all about getting outside your comfort zone, as that is often where the new learning is.
I love the saying – surround yourself with people that are smarter than you. I couldn't agree more, smarter people challenge us which is a good thing. They bring new and/or different ideas that we hadn't thought about. We don't have to have all the answers, although some CEO's think they do!
So do we all need to be coachable?
I think you will all agree – absolutely. First thing is to do a self-check and ask how coachable are you? – be honest and candidly look at the areas you need to improve. Then you can take it down the levels.
---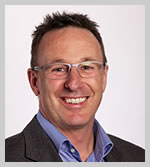 Roger Simpson – CEO, The Retail Solution and Author of "The Retail Solution" With over 35 years' industry experience, Roger Simpson is recognized as Australia's #1 Authority on customer ROI in the retail industry and as a global expert on staff coaching, customer service, and selling skills.