Apologies for my complete misuse of a classic Shakespeare quote, but this is a real conundrum facing both customers and retail team members every single day. Which customers want to be approached and offered service and which ones want to be left alone? There has even been some research carried out and the results are staggering – well not really, most customers provide you with simple clues.
Firstly though, I want to unload on why any retailer in this day of ultra-competition, would still allow customers to come into their store, walk around and not be approached at all. I experience this happening when I'm in store, my colleagues and friends tell me about similar experiences – or lack of! This is basic retail 101 imploding and it tells the customer, these guys don't care, they don't want my business so I'll go elsewhere or simply shop online.
You can't give your competition or online a free shot at your customers or you'll soon end up as another failed retail statistic.
Now here's the rub. There's a huge difference between being completed ignored like I have explained above, to literally jumping on customers as soon as they step inside. If your team are standing at the doorway and immediately pouncing on customers, it sends the message that you are desperate. Customers, when immediately approached like this, put up barriers and it's not uncommon for them to have a quick look and walk straight out.
Ignoring or pouncing on customers both send a very poor message to customers. So what did the research say?
Customers expect the service provider to understand when they want attention and when they don't
The majority of survey participants said team members need to be trained to understand when customers really need help and when they want to be left alone
Team members should be able to determine in their initial interaction the customer's goals and provide an appropriate level of attentiveness based on the customer's response.
A minimal level of perceived attention is required during every service encounter.
Nothing too surprising here, and it all looks pretty simple.
Every retailer on the planet would have a process where they want their team members to acknowledge customers when they come into the store. It's not rocket science, yet it is still done poorly in a lot of stores. Here are my simple tips to get around the issue of who wants to be served and who doesn't:
Allow customers some space to enter your store, this could be 10 – 20 metres or 10 – 20 seconds
Stop tasks and turn and face the customer – this tells them you are ready to help IF they want help
A simple greeting is the best. I don't know any customer who would object to being greeted.
Avoid saying – "Are you right there?" "Are you happy browsing or do you need help?" "Can I help you?" To me these tell the customer, I suppose I can help you if you want, but I have other work to do
The key is to watch and listen to the customer's reaction to your greeting – if they want help immediately they will stop and ask. If they don't they will either greet you back and keep walking or even ignore you – it doesn't mean they are rude, they are just doing what customers do.
If they keep walking observe where they go and occasionally look up to see what they are doing. If they are looking around, touching products etc, they are generally open to be re-approached.
From my experience the best way to find out if a customer wants help is to greet them – not ask them if they want help. Team members don't have to read minds, they just have to listen more and observe. By getting this first part correct, you have earned the right to open up a dialogue and hopefully created some trust, which is a key factor for this interaction to lead to a sale.
---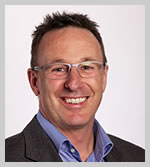 Roger Simpson – CEO, The Retail Solution and Author of "The Ultimate Retail Sales Experience" With over 35 years' industry experience, Roger Simpson is recognized as Australia's #1 Authority on customer ROI in the retail industry and as a global expert on staff coaching, customer service, and selling skills.