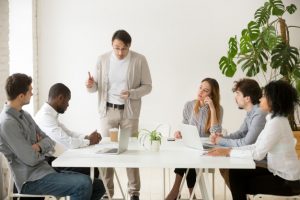 Having spent a large percentage of my working life facilitating training course for retailers, of course I'm going to be very biased when it comes to the importance of training. That's why it was great to read recently that Target (US) are investing heavily in their team when it comes to training. Target are incorporating Apple dedicated stores in 17 of its stores and knows that well trained and knowledgeable team members can make a huge difference.
They are providing all of their Target Tech Consultants with training direct from Apple. The individual training an Apple employee receives is legendary, so this is a big commitment form Target. The service in Apple stores is and always has been of a very high standard. They have been the best performer for sales per square metre for many years and a lot of this is down to the performance of their team. Target know that they have to provide the edge to ensure Apple curious Target customers become repeat customers and their team can convert new customers.
With recent research telling us that 80% of customers will switch brands due to poor customer service, Target is taking no chance and investing in their team. PWC research also found out that 50% of customers will switch brands if they perceive a lack of product knowledge.
Unfortunately, a number of retailers are falling behind when it comes to investing in their teams and if the above is anything to go by, they will be left behind quite quickly. As I have mentioned a number of times, the huge edge that physical retailers have over online, is their people, yet untrained staff will do more harm than good.
With all that is going on in retail at the moment, retailers have to all they can to ensure customers are well looked after when they come into store, or run the very high risk of losing them forever.
---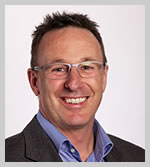 Roger Simpson – CEO, The Retail Solution and Author of "The Ultimate Retail Sales Experience" With over 35 years' industry experience, Roger Simpson is recognized as Australia's #1 Authority on customer ROI in the retail industry and as a global expert on staff coaching, customer service, and selling skills.