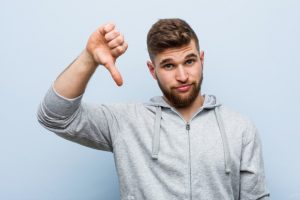 I have mentioned many times how competitive retail is at the moment and it will only get more so. Customers have so many choices of where to buy, both online and in store, that a simple slip up is enough to send them off to your competition.
Recent research by Podium only backs this up. Up to 93% of customers say online reviews have an impact on their purchase decision. We know that customers don't rate company advertisements high on the trust factor, yet as you can see, they are influenced much more by online reviews. Podium also found that the magic minimum star rating is 3.3 before customers will consider engaging with a business.
This all points to the need for retailers to be right on top of responding to feedback from customers, both online and in store, otherwise customers will simply go elsewhere. If the feedback is provided online via a certain channel (eg twitter) then retailers need to respond promptly via the same channel. Don't make customers search somewhere else for a reply and annoy them even more.
If the complaint is leveled at a team member in store, these team members have to be trained how to proactively deal with a customer complaint. This involves listening to the customer without making excuses, apologizing and fixing the issue. Nowadays with social media, it is too easy for a disgruntled customer to vent their frustration via a review and this could mean losing more valuable customers.
Further research found that it is worthwhile investing in your team as 63% of customers are willing to pay up to 15% more for a better experience. Customers are less focused on price when the experience is excellent and this requires ongoing training and coaching to meet and exceed their expectations.
The need for retailers to be at their best is ongoing and the bar keeps getting higher and higher as the options of where to shop just get bigger.
---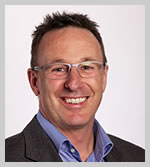 Roger Simpson – CEO, The Retail Solution and Author of "The Ultimate Retail Sales Experience" With over 35 years' industry experience, Roger Simpson is recognized as Australia's #1 Authority on customer ROI in the retail industry and as a global expert on staff coaching, customer service, and selling skills.