One of the key areas we train store and area managers on is how to provide effective feedback that either maintains or improves performance. The easiest feedback to provide, quite obviously is positive feedback, as every single team member wants to hear they are doing something right. And the even better news is it is so quick and easy to provide, taking as little as 7 seconds. Who doesn't have a spare 7 seconds in their day to provide feedback?
We particularly recommend using positive feedback when a team member is a little inconsistent in a process. Catching them doing it right works so well when your team are in a customer service role because the customer interactions are not usually a one off, they are constantly serving customers therefore allowing you to observe more than one interaction.
A lot of managers are solely focused on telling the team member when they do something wrong, rather than waiting to catch them doing it right. Remember praise is so much easy to give and receive. We always suggest rather than jumping in straight away, wait for another customer interaction and if the team member gets it right this time, immediately praise them.
This is the way to build a team member up and help them to be more consistent.
Not only is positive feedback motivating for the receiver there are many other positive benefits as well. I was rapt to read an article by research company Gallup, reinforcing the power of praise and the positive impact it had on many business indicators. Here are some of their findings:
1) 74% who say their team receives praise also strongly agree they have the feeling that what they are doing at work is valuable and useful.
2) 66% of team members on praised teams strongly agree that quality is always a top priority.
3) 66% of those on adequately praised teams strongly agree they trust their colleagues with whom they work with on a regular basis. Compare this to only 26% of team members who don't receive team-based recognition, that actually trust their colleagues.
As you can see there are many benefits to providing praise, managers just need to be more focussed and aware to be on the lookout for opportunities to catch their team doing it right. They will love you for it!
---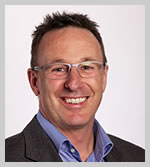 Roger Simpson – CEO, The Retail Solution and Author of "The Ultimate Retail Sales Experience" With over 35 years' industry experience, Roger Simpson is recognized as Australia's #1 Authority on customer ROI in the retail industry and as a global expert on staff coaching, customer service, and selling skills.