With businesses struggling with employee engagement, maybe it's time to completely change the traditional business focus. Most businesses first priority is for profit first and to its shareholders, followed by customers and then employees. However this can often result in disgruntled and unmotivated employees who feel as though they are just a number. In this environment, staff retention is challenging and often team members will put themselves first over their colleagues, therefore reducing trust levels and collaboration.
In a complete exception to this rule, Richard Branson is famous for his approach which puts his employees as number one and then he's confident that the rest will take care of itself. You have to admit he's been pretty successful with this approach.
I was therefore fascinated by a recent TED talk given by Hamdi Ulukaya who is a pioneer of the natural food movement and the founder of Chobani, one of the fastest-growing food companies of the last decade. He shares a very similar focus to Branson and the story of how he started Chobani is a brilliant insight into the power of putting your employees first.
In this inspirational and thought provoking talk, Ulukaya shares his vision for a new, "anti-CEO playbook" that prioritizes people over profits. "This is the difference between profit and true wealth," he says. Ulukaya says the playbook that has guided CEO's over the past 40 years is broken and it's time for a new one. The old playbook tells you everything about business except how be a noble leader.
He strongly believes that businesses have to focus on three areas:
1) Community – they have to connect closely with their community especially struggling communities and look for how they can help them, not the other way around.
2) Responsibility – businesses as citizens must pick a side to support. It's business not government that is in the best position to make changes.
3) Accountability – CEO's shouldn't report to the board they should report to consumers!
In summarising the above three points, he says, if you are right with your people, right with your community and right with your product you will be more profitable, innovative and have more passionate people working for you.
This is a brilliant TED talk that is well worth watching. Enjoy.
---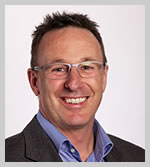 Roger Simpson – CEO, The Retail Solution and Author of "The Ultimate Retail Sales Experience" With over 35 years' industry experience, Roger Simpson is recognized as Australia's #1 Authority on customer ROI in the retail industry and as a global expert on staff coaching, customer service, and selling skills.