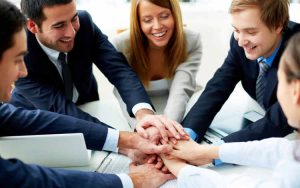 A great work culture is an amazing place to be a part of and leaders play an enormous role in defining and then maintaining a great work culture. In this culture, team members are highly motivated, they work for each other, staff turnover is low and outcome is high. Leadership plays a big part in creating this culture and then the even bigger challenge of keeping it going, with all the daily pressures that pull against it.
How do they do this? I came across a brilliant article from Marcel Schwantes, a thought leader, who is a speaker, executive coach and columnist, where he shared the 5 habits of these high performing leaders, that are very much on point in my opinion:
1) Leaders bring their whole selves to work – be the same person at home as you are at work. To me this means being your genuine self all of the time and not putting on an act. Being genuine is a great way to build and maintain trust and shows that the leader is a human after all.
2) They play for the team – this is not about winning at all costs as this creates silos and alienates people. Leaders empower their team to think for themselves, make decisions and enjoy the success of their actions without taking the credit.
3) Their primary motive is to serve – get rid of self interest and be there to support your team through thick and thin.
4) They believe in their people – if you provide the right training and coaching, trust your team to get on with it, without micro-managing.
5) They facilitate a shared purpose – communicate a vision that draws people in and answers the question "Why do we do what we do?" Align the team through shared values and hold people accountable to these values.
Thanks again Marcel, these 5 habits are a must if you want to be the type of leader who can build and maintain an amazing work culture.
---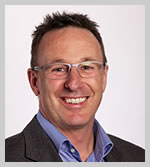 Roger Simpson – CEO, The Retail Solution and Author of "The Ultimate Retail Sales Experience" With over 35 years' industry experience, Roger Simpson is recognized as Australia's #1 Authority on customer ROI in the retail industry and as a global expert on staff coaching, customer service, and selling skills.