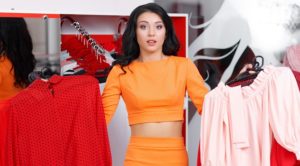 The following article was recently featured in Inside Small Business, and I thought would be worth sharing.
With the ABS reporting that retail sales have come in below expectations for the third month in a row, it's not the brands stocked, the fancy window displays, or even the sales and discounts offered which will rescue retailers from further stagnation. Many small-business retailers would be shocked to learn that money is literally walking out of their doors in full view of staff, despite them having the power to stop it.
The biggest plague killing retail in Australia is the phenomenon of customers being ignored. Even the largest retail chains pitching themselves at aspirational women wanting to embrace style and elegance are not immune to the "broken link" in their retail chain operations.
Once ignored, customers simply turn their backs on ignorant sales staff and poor service and take their cash elsewhere – usually online. Once online, shoppers also take to social media to name and shame the shoddy service that made them walk out the retail door.
The social media caning that retail giants, David Jones and Myers received when they slashed staffing numbers was harsh and saw unhappy customers walk out of the store in frustration at the lack of staff available to assist them.
The Myer campaign talks about "finding wonderful," most customers would just be happy to find a sales person! In my opinion, having recently gone undercover to expose the so-called "service" levels across three major chain store brands, this notion is a stretch!
The investigation revealed well-known retailers are failing to recognise the significance of the right staff, available at the right time and with the right attitude, with basic errors in their staffing focus including:
Staff chatting among themselves for over five mins while a customer walked around the store collecting garments to try on.
Being asked "are you right?" as an opening line.
Poorly presented shop floor staff damaging retail brands.
A reliance of casual staff to deliver at premium, peak times, yet a lack of commitment to their training or team inclusion resulting in poor, inexperienced service.
Bad attitude and demotivated staff delivering less than adequate customer service.
Shopkeepers should learn what not to do from the big retailers and use customer service as their key marketing strategy.
The recent undercover shoppers' investigation support this apparent decline in retail customer service standards with Alex from Melbourne describing her experience in a major clothing retailer store.
"I walked in and looked at several items of clothes while being completely ignored. As I made my way to the back of the store where the service counter is located (still just looking), the shop assistants were chatting away ignoring two other customers in the store. In the end, I walked out and went shopping elsewhere!"
And Susie from Sydney was equally disappointed recounting, "Upon entering the store with my little boy in tow, I noticed the two cashiers were rather scruffily dressed and enjoying a lengthy chat behind the counter. I was not greeted or acknowledged at all despite the store being empty. I spent the next five to ten minutes moving around the store, picking up and looking at items, until I made it to the back of the store, right next to the counter where the attendants were still chatting. Neither of them looked up at me or acknowledged me. I ended up leaving the store empty handed, having been completely ignored."
Retailers are missing out on valuable sales. This is where SMEs often with owners in their store, customer facing daily, can stand out and ensure shoppers return time and again, choosing local suburbs over large malls, simply for the promise of a welcoming smile, a friendly greeting, and memorable service.
---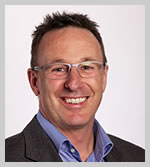 Roger Simpson – CEO, The Retail Solution and Author of "The Ultimate Retail Sales Experience" With over 35 years' industry experience, Roger Simpson is recognized as Australia's #1 Authority on customer ROI in the retail industry and as a global expert on staff coaching, customer service, and selling skills.