The term seagull management means, a manager comes into work, looks for faults, makes lot of noise about the problems they have identified, dumps negative feedback over everyone and then leaves. The result leaves staff feeling upset, demotivated and having to pick themselves up to face the next customer.
Not the best way to lead and motivate staff that's for sure. This is also an old style of management, whereby the manager came in wielding their power, dropped a few bombs and left, feeling good about themselves. It won't do much for staff these days and probably never really worked.
I first heard this term when I was lucky enough to see Tom O'Toole, the founder of the famous Beechworth Bakeries, do one of his uplifting keynote talks, over 20 years ago. Tom confessed to being a seagull manager but knew if he wanted to retain and motivate his staff, he had to change his ways.
I have also been privileged in working with the Beechworth Bakeries for 21 years and have helped their managers and supervisors over this time to lead their teams in a much more positive and motivating way.
In my experience there are only two reasons why people don't do the right thing – they don't know how to or they don't want to. I firmly believe that at least 95% of the issues fall into the first category – they don't know because they weren't trained properly, they have either forgotten or gotten a bit slack.
Most issues are quite easy to fix as long as we deal with it when it happens and our feedback is constructive. There are many reasons why things go wrong, but so often it's because the manager hasn't followed up with the staff member in a timely fashion.
Dealing with issues when they come up is so important, but not in the seagull management way! Our feedback models allow managers to have much more constructive conversations with their teams with the result being improved behaviours and a motivated and happier team. A great outcome all round.
---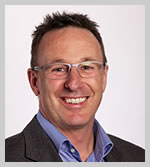 Roger Simpson – CEO, The Retail Solution and Author of "The Ultimate Retail Sales Experience" With over 35 years' industry experience, Roger Simpson is recognized as Australia's #1 Authority on customer ROI in the retail industry and as a global expert on staff coaching, customer service, and selling skills.