One of the biggest areas that we help managers and franchisees with, is how to give effective feedback, that staff actually take on board and then improve their performance. Most managers struggle in this area because they are never taught an effective way. Just by being promoted into a leadership role (or becoming a franchisee) doesn't mean that the ability to give feedback is bestowed upon you as if by magic.
I learnt a fantastic quote when I spent two days at the Disney Institute a couple of years ago – "Managers have to be bold, brave and honest. They have to say what has to be said, when it needs to be said, to the person it needs to be said to, whether they like it or not." This quote is all about letting your team members know where they are at, calling them on their actions and providing a consequence for their performance.
Too many times I experience poor service and I often talk with managers who struggle with their staff's performance and are afraid (or don't know how to) to do something about it. From my experience, most staff are open to receiving feedback on their performance – and if they aren't, they shouldn't be working for you!! As I mentioned the challenge is how to provide feedback so staff don't get their back up and become defensive.
I read an article recently by author of The Talent Code, Daniel Coyle that shared the 19 words that form the best employee feedback. These words are based on research carried out by psychologists at Stanford, Yale, Columbia Universities, who looked at the type of feedback school teachers give to students about essays.
The researchers found one type of feedback resonated with students more than other types and a particular phrase encouraged the students to revise their efforts, leading to improved performance.
The "magical" phrase contains just 19 words:
"I'm giving you these comments because I have very high expectations, and I know that you can reach them."
This simple phrase, according to Coyle, creates a sense of belonging and connection.
What a great phrase, if your team are open to feedback, they should now be willing to listen. The big challenge is how do you deliver the next line or two so staff know exactly where they are at and will leave positive, wanting to either maintain or lift their performance? Here's our simple recommendation:
Positive feedback is critical to ensure your team keep doing the right things – it's not rocket science, but praise a behaviour you want to see repeated and it will happen. Staff love this feedback, so it's very easy to provide – managers must be more focussed on doing this more frequently.
What if a team member is not doing the right thing – simply provide improvement feedback to help them. Identify the issue and ask the staff member how they could improve for next time or get them to tell you the reasons why they should do it. All staff who want to do a good job (and that's most of them) are open to this style of feedback.
This is where managers need to be bold, brave and honest and your staff will respect you and perform at their best. What a great result.
---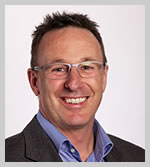 Roger Simpson – CEO, The Retail Solution and Author of "The Retail Solution" With over 35 years' industry experience, Roger Simpson is recognized as Australia's #1 Authority on customer ROI in the retail industry and as a global expert on staff coaching, customer service and selling skills.