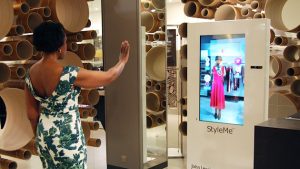 With online sales now hitting an all time high of 20% of total sales, physical stores have to really up their game to continue to attract customers. Worth noting of course, that 80% of retail sales are still purchased via physical stores, so the often talked about death of retail stores is still somewhat premature. A number of pure play retailers have taken to opening physical stores and for the first time in quite a while, the number of store openings in the US exceeded store closures.
Admittedly I've been a slow adopter of technology, particularly in the early days, however I now enjoy the many benefits that technology provides. I'm all in when it comes to retail stores adopting technology as this is how they can better serve their customers and increase loyalty. It wasn't too long ago that Click and Collect started in stores and this has now grown into a solid percentage of most retailer's sales mix.
Many start-ups are now raising big dollars to bring exciting technologies to stores and also customers. If there are software solutions out there, or yet to be invented, there will be a big push for these solutions as retailers look to improve efficiency and productivity.
New technology arriving includes retail tech analytics which uses sensors to capture data on shopper behaviour. This provides retailers with insights into how many people walk past a store compared to how many come in, how long they stay and of course what they buy.
Another is an SAS start-up that has developed a tool to forecast demand for products and manage inventory and replenish stock accordingly. This software allows for optimisation of shipping orders and goes as far as ensuring containers are full so retailers get the best advantage on shipping.
Expect to see even more exciting technology releases as the demand for tech increases at a rapid rate.
---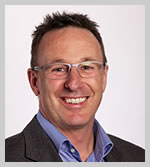 Roger Simpson – CEO, The Retail Solution and Author of "The Ultimate Retail Sales Experience" With over 35 years' industry experience, Roger Simpson is recognized as Australia's #1 Authority on customer ROI in the retail industry and as a global expert on staff coaching, customer service, and selling skills.