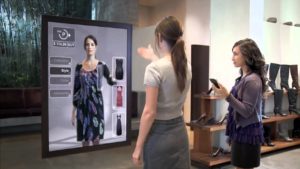 There has been a lot spoken and written about the demise of traditional retail stores, called "bricks and mortar" since they occupy a physical location that customers visit. The advent of online shopping has certainly taken sales away from physical stores; here in Australia, it's around 7% of total sales, so the vast majority of sales are still being purchased by customers visiting stores.
Online purchasing in Australia is expected to grow to around 10-12% in the next few years, so there is a long way to go before it gets anywhere near taking over.
However, physical stores absolutely must have an online presence as these days, since it's all about the customer (as it should be). Customers want to buy when and how they want to buy, so stores have to offer both a physical store and the ability to search and buy online.
International competition is a huge factor here in Australia. A number of massive overseas chains such as Uniqlo, H&M and Zara, to name just a few, have set up shop and are trading well. This is taking sales from current retailers as the overseas players leverage their huge buying power to offer low prices. Coupled with the latest trends direct from overseas they are certainly causing challenges for traditional Aussie retailers such as Myer, DJ's and others.
Another huge challenge is staff. Retail is not seen as a career anymore, but rather as a transient fill-in role while someone looks for something better. This has resulted in difficulty for retailers in finding staff who are passionate and customer-focused.
The ongoing pressure of high rents, wages and reduced margins due to competition is another big issue facing every retailer. Staff wages are often the biggest cost, so cutting back hours is often seen as the solution. This is a big problem, as this often leaves stores short-staffed, so customers receive little or no service and they end up not purchasing in-store, instead they go online to buy. It's a vicious cycle.
Keeping up-to-date with store refits, so that stores are not seen as being out-of-date, is very costly, yet necessary if they want to draw customers in. Customers also expect a more engaging shopping experience, resulting in stores adding more expensive and high-tech technology.
It's a tough gig having physical stores, but most customers still want to shop in-store for the experience, so stores will have to keep up-to-date and create a reason to have customers visit (and return) for some time to come.
---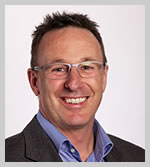 Roger Simpson – CEO, The Retail Solution and Author of "The Ultimate Retail Sales Experience" With over 35 years' industry experience, Roger Simpson is recognized as Australia's #1 Authority on customer ROI in the retail industry and as a global expert on staff coaching, customer service, and selling skills.