I have always enjoyed helping people become successful because it's a wonderful feeling to see someone you have helped grow and be more confident and thriving. To have this as a focus for my business is absolutely brilliant and feeds my passion to help people even more.
I find that most of the people I work with (store managers) have little or no training in how to get the best out of their team. Often, they were a staff member prior to becoming the manager and now have to set the rules and follow up.
Most people aren't natural coaches, so being able to train them in how to coach has resulted in many rewarding moments—particularly when a staff member who has struggled with a process receives feedback and then improves. It's the best feeling in the world.
Every now and then, I'm asked what is the most important advice I'd give to business owners or anyone thinking of starting a business, so I thought I'd share the five most important ones I could bring to mind (at least, at present).
From my experience, I believe that a successful business is all about having the right people, so my tips are going to be focused on this.
Recruit the right people. Before doing anything, clearly identify what attributes the ideal person will have. This way you are more likely to know what you are looking for and know when you find it.
Set clear expectations and standards from the start. If your team doesn't know your expectations (or the customer's) how can they do the best job?
Provide initial and ongoing training so your team is the best they can be. I strongly believe most people want to do a great job, so help them by training them to be exceptional. Training is also a great motivator for the young people of today who strive to be better and see their own personal development as a critical part of the job.
Make sure that managers (or you, if you're the owner) lead by example. You can't expect your team to listen to your advice but ignore your example.
Follow up and provide regular feedback. Just because someone has been trained, it doesn't mean they are going to keep doing the right thing in perpetuity. Habits are hard to break, yet most people are open to ways to improve – if they aren't, then they shouldn't be working for you.
As Richard Branson said, "Train people well enough so they can leave, treat them well enough so they don't want to."Great advice from a very successful businessman that I believe every manager/owner should follow.
---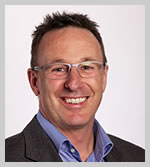 Roger Simpson – CEO, The Retail Solution and Author of "The Ultimate Retail Sales Experience" With over 35 years' industry experience, Roger Simpson is recognized as Australia's #1 Authority on customer ROI in the retail industry and as a global expert on staff coaching, customer service, and selling skills.