One of the big buzzwords in retail over the past year or so is "Experience". Provide the customer with an experience and they will stay longer, purchase and spend more while in the store. I love the word experience as long as it has another keyword in front of it – Positive. We want every customer to enjoy a positive experience every time they shop with us.
One way that retailers are moving towards this is by investing heavily in technology to leverage this trend. 3D imagery, so you can see how clothes and other items look without actually trying them on, is going to become even more widespread.
Technology is a game changer when it comes to experience. Another key focus is store layout and design. A clothing store in Sydney installed a basketball court inside their store, designed to get customers to play and have fun. As I have mentioned before Lululemon run yoga classes in store, and Sephora have beauty stations set up in store so customers can try out their products before buying.
One thing I want to continually reinforce though is the need to match amazing technology and great design/layout with a team that offers consistently awesome customer service. If a customer happens to grace our store with their presence we had better do a wonderful job of adding to the physical experience with great service, otherwise, the massive investment in technology and store design/layout is a complete waste of money.
Unfortunately, in most retail stores, we have a long way to go when it comes to customer service consistency. I am still constantly amazed (and disappointed) in how poor the levels of service are. And this is just with the basics let alone anything else. Too many times I get feedback that customers have walked into a store, walked around, picked up items and still not being approached or at least acknowledged. If we can't even get this basic first part of the service right, we are in big trouble.
This lack of basic service is not confined to us here in Australia. A recent benchmarking survey was carried out by Second to None, a Customer Experience Agency, of selected casual apparel locations in the US. Their findings – an average of 37% of respondents were in stores for over 5 minutes before receiving a greeting from a staff member. Only 39% waited less than a minute.
It's not surprising that the longer customers wait to be greeted, the less likely they will leave with a positive perception of the service levels. I'd suggest a lot of these customers won't bother returning either. Getting it wrong at the start makes the whole service experience harder, there's less trust built, even if you are lucky enough that the customers hang around.
By all means, retailers have to invest in new technology and new store and designs, but we must get the basics of customer service right. Here are a few ideas on how to do just that:
Recruit the right people who want to greet and engage customers
Clearly spell out your expectations of the customer service process and why these steps are important to the customer
Set them up to succeed – limit times when stock arrives so they can greet customers when it's busy
Store managers have to lead by example
Follow up and give feedback to show you are serious.
Getting the basics right is crucial if you want to create an overall great experience. Remember the goal is to create an experience, not a transaction.
---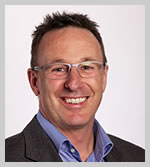 Roger Simpson – CEO, The Retail Solution and Author of "The Ultimate Retail Sales Experience" With over 35 years' industry experience, Roger Simpson is recognized as Australia's #1 Authority on customer ROI in the retail industry and as a global expert on staff coaching, customer service, and selling skills.