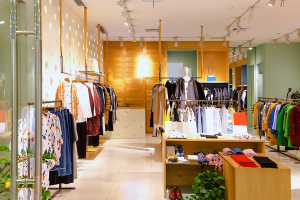 I have recently partnered with another retail business called Retail Help – what a great name as they are all about helping retailers and the synergies between us are awesome. Brent Newey and his team at Retail Help bring skills to the table that I don't have and I thought it would be helpful to share Brent's brilliant insights with my audience from time to time.
Visual merchandising is one of those skills that Brent and his team are experts in, so I thought I'd start off by sharing his insights into this vital area. You can check out Brent's and Retail Help's details at the bottom of this article.
I hope you find the information helpful:
---
The Fundamentals of Visual Merchandising
Visual merchandising is a tool that retailers use to present their retail space in the best possible way to maximise sales. It helps to attract customers, retain their interest and increase sales.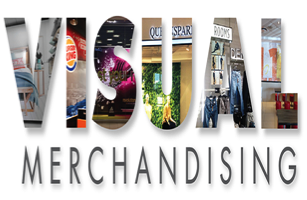 The basics of visual merchandising incorporates every aspect of the business. Everything from window displays, in-store layout, product merchandising, stock arrangements, lighting, price tickets, signage, housekeeping, graphics, props, colours, décor and more. Being able to effectively combine these elements and visually organise them is fundamental to the presentation of your whole store. It can help with the branding of your business and make good first impressions on your potential customers. If customers like the way your store looks, they are likely to spend more time and money at your business and hopefully keep coming back.
Understanding the Basics of Visual Merchandising
Strong visual merchandising has a huge impact on customer experience. The following tips and suggestions can make a difference and should be considered:
Visual merchandising begins outside your store. You want new customers to remember your store for all the right reasons, and to tell people about it. Posters covering the doors and windows, hand-written signs, bad lighting and shabby window displays sends the message to customers that your business isn't serious. Poor presentation makes customers assume that your business isn't very good. Your storefront needs to build your image immediately. To achieve this, ensure the exterior of your store is attractive and your branding is clearly visible. Check your signs for fading or damage, clean the windows regularly, consider whether you need a fresh coat of paint and keep your entrance clean and clear. The entrance must entice people to come into your store, rather than just walking passed it.
Storefront windows should be arranged to tell a clear and strong story and reflect the style of your business. Window displays are the perfect opportunity to catch the eye of the busy shopper and entice them to come in. They are best used for sales promotions, fashion trends, new arrivals, high demand items, seasonal promotions (Summer, Winter etc), specific promotions (Mother's Day, Christmas etc) and overall image-building. The most successful window designs are created using a specific theme. It's important to make the right decisions when choosing colours, props, images, signage, merchandise and lighting that will feature in the display. Take careful consideration when creating the display, as you want maximum visual impact that will be noticed and quickly understood. Keep everything simple and clutter free as the most common mistake in window displays is to cram a little bit of everything into the space, thus creating visual chaos and no impact.
Keep your displays simple and uncluttered, leaving plenty of space around them. A good visual merchandising display usually focuses on one product or a small group of related products (e.g. the latest printer complimented with the relevant ink cartridges). The most common mistake is trying to show too much at the same time. Putting too many assorted products in the same visual display can result in the display being confusing to customers. Use props that are simple in shape (boxes, blocks or stands) and that will provide colour and texture without taking the attention away from the main product being showcased. Try to avoid using things with busy details and too many prints.
Plan how you want to feature your products and how you will use your shelf displays. Products that are in high demand should be given priority in your visual displays over products that are not. Popular products will grab the customer's attention and help to sell other items that are in close proximity. Consider creating vertical displays rather than horizontal ones, as they have more impact on the eye and more of the products can be seen. Place striking or appealing products in plain view of your entrance to encourage customers to enter the store. Place popular, fast-selling and high margin products between eye level and knee level, as this is the most effective part of the visual display. Don't forget to capitalise on spaces at the end of shelves, end of aisles, as well as the checkout area. Also, if you are selling products for children, position them at children's eye level for maximum impact.
Key design elements need to be incorporated when using visual merchandising in order to successfully display products and merchandise. These elements are intangible – but when used effectively, can add interest and that 'wow' factor aspect to your display. The combination of these will help to achieve impact, flow and proportion to your display. Elements of display include: colour, texture, shape, space, order and arrangement. Using some, or all of these elements allows you to set a scene or create a story that stirs an emotion or prompts some kind of physical response from the customer. By telling a story, you help the customer better understand the product by creating a lasting impression and motivating them to purchase. For the display to be successful and appeal to the customer, always ensure that merchandise is arranged neatly and attractively, in a clean environment with large and clear signage that communicates product, brand and price.
These relate to the 'characteristics' of a display. They are the actual techniques applied to constructing a successful display. There are many different product display techniques that can be used to create effective optical displays. Understanding the various methods, will provide limitless ways of displaying any merchandise and turning an ordinary display into something extraordinary: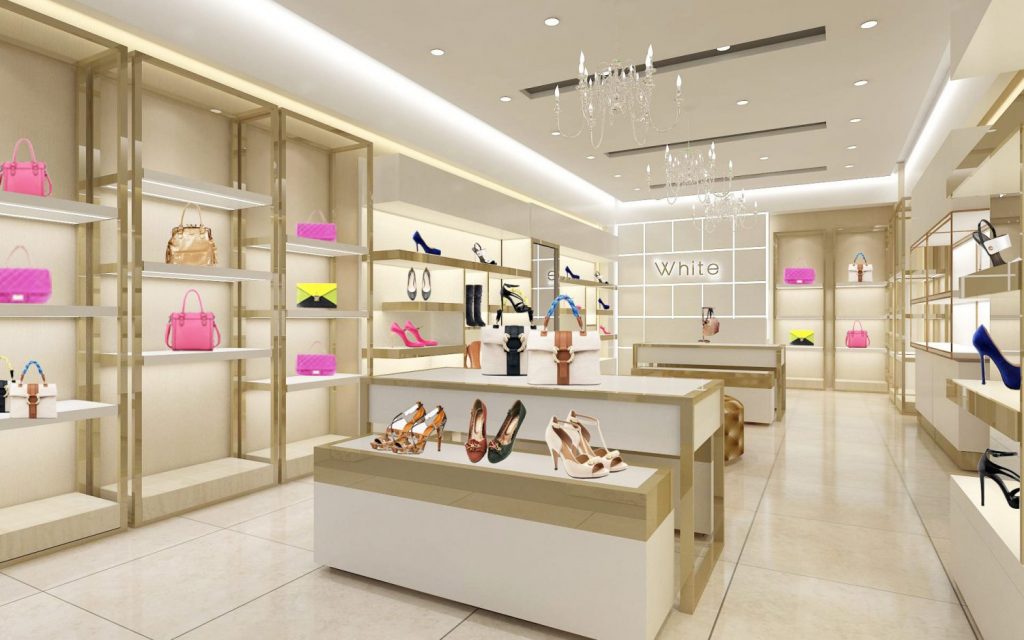 Colour Blocking – captures attention and creates impact

This is a simple, yet visually effective way to display items by using a range of same or similar colours in a group. This creates an overall appearance of uniformity and a sense of order. An example might be to group all the red/warm merchandise together, the blue/cool products together, have a monochrome section, a green section, a brown section etc. This makes your store more visually appealing and assists customers who are looking to purchase from a particular colour as they will be attracted to the grouping of that shade and browse the items within it.

Symmetry and Balance – keeps displays simple and uncluttered

When creating displays, decide what the focal point will be and where you want the viewer to look. If there is one feature in particular that you want them to notice, ensure that it is effectively highlighted. Keep in mind that strong displays have visual balance. Dark colours and large objects will appear heavier than light colours and small objects. By positioning larger, darker items near the bottom of a display, with lighter items at the top, you will avoid a 'top-heavy' appearance. Also, be wary of placing too many items or heavy looking items on one side of the display, as it will make it appear unbalanced. Ensure that there is a left to right balance coming from the focal point of the display.

Repetition – helps products stand out

This simple idea creates a very powerful display and provides quite an impact. A repetition style of display commonly shows the same product or grouping of products in a horizontal or vertical format. This technique works well across rows of shelves or a long narrow window. It is ideal for displaying bulk merchandise in an orderly fashion. Products can be grouped by colour, pattern, style or size. Just make sure that they are all positioned in exactly the same way, otherwise the display will lose impact. An additional benefit to this type of display is that it reinforces the fact that you have a wide selection of products available for purchase.

Odd Numbers – looks more attractive

An odd number of elements works well in a group and is more attractive to the eye, as the brain takes slightly longer to process the image. This is because it creates asymmetry in the display and keeps the eye moving around to look at each frame. It forces the customer to gaze at the different aspects of the display, focusing on each element separately rather than taking in the whole display at once. Visual merchandising with an even number of objects is dull to the eye because when people look at symmetrical and balanced objects, their gaze moves away quickly as everything seems to be "normal' and in place. Three is usually the magic number when creating displays. Not only does it attract the customer's attention, it helps to strengthen the image of the product display in the customer's mind. This is why many visual merchandising experts follow and preach the "Rule of Three."

Mirroring – has great impact

The Mirror display technique involves presenting the merchandise to create a mirrored effect. What is done on one side is mirrored on the other. The products are presented in the same way on each side, with an imaginary line vertically down the middle. This arrangement is ideal for large windows, tables and wall fixtures, as it requires more space than in other methods. You also need a good surplus of stock so that the image can be duplicated. Mirror imaging of products can create a very effective display. You can use different colours (one colour on the left, another on the right), however you must make sure that the same exact product(s) is used on the two sides.

The Pyramid Principle – effective as it draws the eye

The Pyramid Principle applies to a triangular merchandise display and is the most commonly used method of grouping products together, as it is the most effective. It works by building your products from the base up towards a point, by stacking them to create a triangular shape. It's that top focal point that attracts attention and makes the display interesting to look at. An effective pyramid display shows groups of products that create a sense of movement. This can be created by overlapping products in a 'stepped' or 'zig-zagged' form to draw the customer's eye to the focal point. This ensures that the display won't ever be flat or boring. It draws the customer in because the products seem to cascade or tumble down. This is the main reason that this principle always works as you really can't construct a bad pyramid display.

Props – bring a display to life

Props are the starting point for displays and should be used to accentuate displays in order to create an appealing theme and help maximise sales. These include objects like posters, risers, stands, shelving, promotional material, back-drops and any other items involved in creating settings for the merchandise. Integrating clever, relevant props into your product displays is a great way to showcase your merchandise. However, keep in mind that the main purpose of the display is to present and sell your stock – therefore it is important that the props do not overshadow the merchandise.
An important factor that contributes to your store's visual merchandising is the layout and how customers move throughout the store. A well-planned store layout should include aisles that are wide enough to accommodate customers, uncluttered entrances and clear sight lines. Considered planning is required to maximise the use of all retail space in order to generate good traffic flow that effectively will increase your bottom line. The traffic flow is the 'intended' path of navigation that you create for you customers to be able to access all areas of your store. How you arrange your fixtures and display racks also influences the traffic flow. Keep in mind where you display your promotional, new release, best sellers or slow-moving stock, in order to draw customers to those specific areas. Customers who simply want to browse, should be guided by your store's layout through every area. Customers who know what they are looking for, should easily be able to find their items through proper signage.
An often-overlooked tool available to retailers is store lighting. Great lighting makes an incredible difference to visual appeal and is vital to completing a visual display. By manipulating your light sources, you have the ability to enhance merchandise and displays, draw attention to particular products and create an in-store ambience. Lighting plays an important role in creating an inviting and successful retail environment. If done properly, the lighting of your displays, merchandise and store-front can have a huge and impressive impact on customers and make them stop, look and take notice.
Utilising the right graphics and point of sale (POS) material can help the customer make decisions. Signs can be used to educate customers about products; announce special promotions; draw attention to sales; identify products; direct traffic flow through your store; and highlight prices or product benefits. In-store signage, displays and events contribute considerably to the sales that a store generates. One way that in-store content can be monitored and kept up-to-date is through the use of digital screens and signage, which can be quickly and easily updated. Signage is the "silent salesperson" for the retailer and must communicate your store image. Colour, size, type, style, and layout should always be consistent. Professionalism is everything in your store and the same holds true with your signage. Avoid handwritten signs at all costs!
The purpose of visual merchandising is to sell products by attracting and engaging customers. All of these visual merchandising principles can create interest for customers by enhancing their shopping experience and hopefully enticing them to purchase. Successful merchandising incorporates many factors such as art, science, know-how, experience and sometimes even luck. The important thing to remember is that you must constantly adapt and change, based on what works and what doesn't.
Brent Newey has worked across many retail channel's including: Department Stores, Specialty, Franchising & Pharmacy. Brent is available to consult on this topic or any other retail topics and is a stakeholder in all three retail businesses below.

---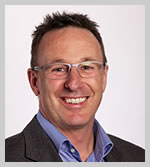 Roger Simpson – CEO, The Retail Solution and Author of "The Ultimate Retail Sales Experience" With over 35 years' industry experience, Roger Simpson is recognized as Australia's #1 Authority on customer ROI in the retail industry and as a global expert on staff coaching, customer service, and selling skills.