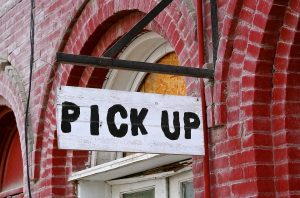 Online retail sales have really taken off over the past few months, as many retailers were forced to close during the first wave of the pandemic. We are seeing an even wider spread of store closures here in Melbourne as we stumble our way through the second wave. These closures have once again ramped up the frequency of customers shopping online.
One area that has certainly grown significantly is click and collect, or BOPIS (Buy Online Pickup In Store). This process has a lot of appeal to customers, they don't have to wait for a delivery to their home or office, no delivery fees and a number of retailers have designated areas for parking and where to collect in store, so it's fast and easy – or should be.
The US and the UK were earlier adopters of BOPIS with the number of customers in the US using this service as high as 68% and even higher in the UK at 71%. Australia is nowhere near these levels but adoption of BOPIS is rapidly increasing as more customers become aware of the convenience and retailers put more focus in this area.
BOPIS is a win/win for both retailer and customers, however retailers have to make sure they get the following steps right:
1) The right product has to be available when the customer turns up. Otherwise you are having to deal with a very disgruntled customer who has made a specific trip in the knowledge the product will be available. This requires retailers to invest in an excellent inventory system to ensure product is available.

2) Convenient and speedy. The pickup process needs to be made easy for the customer, so they can get in and out quickly. A designated parking area close to the pickup area allows for ease, convenience and speed.
3) Customer service is still critical. This could be the first time this customer has shopped from you, so first impressions are really important.
4) Manage the impulse item process well. There is also a huge opportunity for customers to make additional purchases when they are picking up their original item.
A study from Cleveron shows that almost 50 percent of Aussie shoppers will buy additional items when picking up an order in-store. Team members need to well trained in how to maximise this process and the store also needs to be well merchandised.
Let's hope the current restrictions are lifted soon, so customers can go back to shopping in store. However, click and collect is here to stay so retailers need to make the most of this opportunity.
---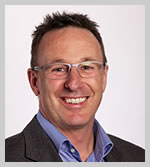 Roger Simpson – CEO, The Retail Solution and Author of "The Ultimate Retail Sales Experience" With over 35 years' industry experience, Roger Simpson is recognized as Australia's #1 Authority on customer ROI in the retail industry and as a global expert on staff coaching, customer service, and selling skills.