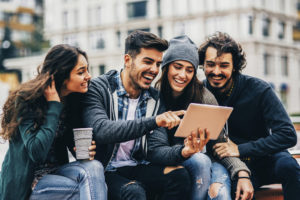 I am often asked my thoughts on how to better lead and motivate the younger generation of today. In fact, millennials are starting to head into their 30's so some have racked up over 10 years of work experience. Some of them have been actually put in charge and are leading teams themselves.
Every generation looks at the next generation and thinks they have it much easier than they did, and it's even worse for us "oldies" in our fifties as things are vastly different to the way we were raised and parented. Having been in the people business all my working life, I have come across many amazing "older" employees and also many amazing younger workers. Sure there are some generational differences that I'll cover soon, but I'm a firm believer if you focus on attracting people, no matter what their age, with positive attitudes, who are willing to learn and open to change, you'll have much more success.
As "older" leaders, we have to be willing to change the way we manage. If we provide leadership and working conditions that suit our team, they will feel more connected and this will translate into higher motivation and productivity.
Here are some ideas on leading millennials that you could test with your team:
Millennials love autonomy and most are never short of confidence so give them what they want. Delegate more tasks and responsibility to them, however, be there to provide support and advice to help them succeed. Why would you not give them a chance to prove themselves, you might find they do an amazing job.
We all know millennials love feedback, they grew up with it – mainly positive feedback of course! However, most are also open to learning ways to do things better (like the rest of us). They won't be satisfied with a once a year performance review, they want and need much more regular feedback sessions. A recent Gallup poll from 2016, cited that only 19% of millennials received regular routine feedback. This is one of the biggest challenges as a lot of us worked through the years when we were lucky to get feedback on our performance once a year. This doesn't cut it anymore, and if you want to keep your younger people, you have to set aside time to regularly provide them with feedback.
Millennials also love flexibility and fewer rules. They want to work the hours that suit them. Now, in a number of workplaces this is not possible, but if flexibility is an option then ensure you offer it. Workplaces must have rules but any rule must have a valid reason behind it that can be easily explained. I think millennials are ok with rules (as long as there's not too many) and they can understand the rationale behind them.
Millennials love technology. Having grown up with a phone or tablet in their hands from an early age, this generation is so comfortable with technology. Most are early adopters and see technology as a tool to get things done more efficiently and quickly. Businesses have to keep up to date with the latest technology and look for ways to use this technology to make tasks and process more efficient.
As leaders, we are there to get the best out of our people. This involves adapting our leadership style to better match each person's personality and what makes them tick. I hope the four ideas above will help you to better lead and motivate not just millennials but everyone on your team.
---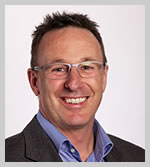 Roger Simpson – CEO, The Retail Solution and Author of "The Ultimate Retail Sales Experience" With over 35 years' industry experience, Roger Simpson is recognized as Australia's #1 Authority on customer ROI in the retail industry and as a global expert on staff coaching, customer service, and selling skills.