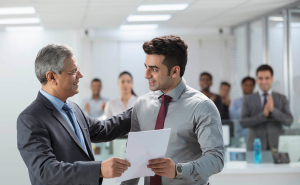 People don't leave companies, they leave bad managers. This is a well-known statement, yet so many managers still struggle to get the best out of their people. Often it is because no one has shown them how, and they keep making the same mistakes over and over again, leaving their team disillusioned, unmotivated and scouring the job market.
Gallup Research has found that a team member's interaction with their manager is one of the most important success factors. Here's an example of the impact managers have on their teams performance over the various stages of their employment:
1) At the initial recruitment stage, millennials (who now have taken over 50% of the workforce), say that the quality of a manager is a top factor when they are looking for a job. Gone are the days when managers held all the power at interviews, applicants are now interviewing the company and the interviewers to see if they want to join.
2) During induction. Gallup found that when managers played an active role in the induction process, new team members were 2.5 times more likely to strongly agree that their induction was exceptional. This is critical, as a successful induction sets the team member up, reduces anxiety and gets them up to speed much quicker. And they are more likely to feel a big part of the team if the manager is involved.
3) Engagement. The manager accounts for a staggering 70% variance in their team's engagement levels. Research shows that engaged teams out perform less engaged teams in terms of performance. How well are your managers engaging their team members? If this engagement level is lower, there's a lot of money being left on the table or in customer's wallets. There are so many positive outcomes that stem from having an engaged team.
4) Performance. Only two in 10 team members strongly agree that their performance is managed in a way that motivates them to do outstanding work. Another huge variance, as most managers struggle to provide feedback that results in positive behaviour change on the job. Providing effective feedback is a skill that can be learnt, yet as the research shows, most managers do not possess these skills naturally.
5) At termination. Fifty-two percent of exiting team members say that their manager could have done something to prevent them from leaving their job. Nevertheless, only 51% of team members who left their job had a conversation about their engagement, development or future during the three months leading up to their departure. This is okay if these are non-performers leaving the business, unfortunately this would also apply to top performers that a business cannot afford to lose.
As you can see the research from Gallup has uncovered huge differences in team member performance that is directly impacted by the manager's performance. What are you doing to ensure your managers have the skills to create great performance in store?
---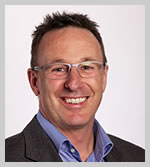 Roger Simpson – CEO, The Retail Solution and Author of "The Ultimate Retail Sales Experience" With over 35 years' industry experience, Roger Simpson is recognized as Australia's #1 Authority on customer ROI in the retail industry and as a global expert on staff coaching, customer service, and selling skills.