One of the key areas that inspire your team is exceptional leadership. Millennials are craving leaders to look up to and learn from, unfortunately though, as I have mentioned before, great leaders are in short supply. I am constantly on the lookout for information that I can share that helps us all grow as leaders. Recently I came across an article that uncovered the top 10 behaviours of Google's best managers which I thought was well worth sharing.
We are all very familiar with Google, as most of us would be using their search function many times during the day. Google is a giant when it comes to staff numbers with over 80,000 full-time staff. Yet with this large number of staff, Google frequently ends up in the top 25 places to work, recently it came in at number 6 as reported by Forbes. They must be doing lots of things right to regularly rate highly as one of the best places to work.
One thing they are obviously doing right is focusing on great leadership to ensure they attract and retain the right people. Google has been using internal surveys for a number of years now to determine these top leadership traits. They publicise and train their leaders on these behaviours which have seen an improvement in turnover, satisfaction, and performance over time. So I think we can learn a lot from their well-researched list and then use them to measure ourselves against this criteria and look at what we need to improve.
Here are their 10 leadership behaviours and my thoughts on each:
Is a good coach – an essential skill that all great leaders have. This is the ability to follow up and provide feedback to maintain or improve performance on the job. Great coaches provide consequences for good and poor behaviours in a timely fashion.
Empowers team and does not micromanage – such a powerful process. Empowering lets your team know you trust them and have faith in them to do a great job. Very motivating when it's done well and you can't do this if you micromanage.
Creates an inclusive team environment, showing concern for success and well-being – this to me, is ensuring the entire team works well together. Treating everyone as equals, being empathetic and getting to know each team member and what makes them tick.
Is productive and results-oriented – this one is fairly self-explanatory. Leaders need to set clear expectations with their KPI's and hold themselves accountable to achieve them.
Is a good communicator – listens and shares information. Your team needs to be up to date on where things are at but also want their leader to listen to their challenges and issues.
Supports career development and discusses performance – your team need to know that you support their development and career progression. The right people on your team are happy to have performance discussions and look at ways they can improve.
Has a clear vision/strategy for the team – I have often mentioned the importance of this, your team wants to know that they are doing more than just their job. How do they contribute to the big picture, so they need to know what the big picture is!
Has key technical skills to advise the team – it's important that a leader can lead by example and mentor newer team members.
Collaborates across the organisation – this is critical to breaking down any silos. Teams working in isolation is bad for the business, so it's incumbent on the leaders to open up communication and collaboration across departments and stores.
Is a strong decision maker – I think having a leader who deliberates too long and struggles to make a decision does send a bad message. Strong decision makers, even if they make mistakes, send a message that I'm empowered and will give things a go.
As always I'd suggest you review these 10 behaviours, rate yourself and the areas you need to work on. You can even be bold and ask your team to rate you on the same behaviours to see if you are aligned.
---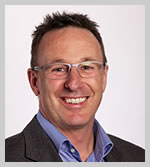 Roger Simpson – CEO, The Retail Solution and Author of "The Ultimate Retail Sales Experience" With over 35 years' industry experience, Roger Simpson is recognized as Australia's #1 Authority on customer ROI in the retail industry and as a global expert on staff coaching, customer service, and selling skills.