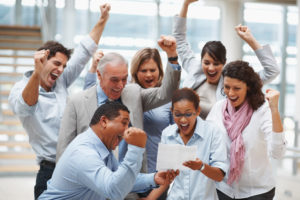 To me, the key to successful retailing is when your frontline team and leaders/managers are all working together in harmony. This collaboration is so powerful and generates a massive positive feeling for customers, who can sense the harmony in the store. I've experienced this a few times when I go to a store, there is a positive energy, team members are smiling, customers are doing the same. The whole buzz of the store is positive and this draws in even more customers.
Contrast this to other stores I visit, there's no atmosphere, no positive vibe and team members are working in isolation. There's a harshness about the atmosphere, customers are generally serving themselves and team members are busy doing tasks. The results, fewer sales, and fewer customers feeling attracted to stay longer or come back.
As you can see a massive difference, and it has a lot to do with collaboration. Thanks to a recent article I came across by Nate Brown, the founder and primary author of the CX blog CustomerCentricSupport.com I wanted to share his great tips with some thoughts of my own.
Here are 3 tips to improve collaboration and 1 tip on what not to do:
Limit top down decision making – when it comes to improving customer service, often the frontline team have a much better idea of what is needed as they talk and interact with customers frequently. Limit the ideas coming down from management and instead challenge the frontline team to review and discuss how things can be done better. Provide them with your service data and your service vision and encourage them to constantly review how these could be improved. Celebrate when a great idea has made a difference as this will encourage them to keep on challenging the norm.
Get out of the office – this applies to all levels of the business. Leaders need to spend more time in the store, not just serving but observing the interactions between team members and customers. This builds the level of awareness, so leaders know what is going on and can either maintain what's working and improve what's not. To build a relationship culture where team members are excited to collaborate they need to build friendships outside of work. It is challenging to build relationships during the busy periods at work, so why not encourage a monthly team building to get together, where your team can get to know each other on a personal level.
Walk the walk – As Nate says, "You can talk about a collaborative environment until you are blue in the face, but until you walk the walk and actually set the example it's not going to happen." This means leaders have to lead the collaboration by encouraging teamwork, recognising when team members help each other out and be the cheerleader of the great things that happen in a store on a daily basis.
Allow negativity to fester by not dealing with poor performance – If there are no consequences for poor performance or negativity among the team, the collaboration will fail.  Team members need to be inspired to work at their highest level and respect their fellow team members.  This is nearly impossible if they look around and see poor performing team members that are not meeting expectations and nothing is done about it.  Accountability must exist on all levels and be part of the culture.
The above tips on collaboration certainly feed into one of our sayings which us "Companies don't succeed, the people do." Great retailers have great people with an awesome leader. This takes time and energy but will have you streets ahead of your competition.
I'll finish with a great quote from leadership guru Simon Sinek:
"True love exists in business. It's when employee and employer are amazingly grateful to have each other. We should all have true love at work."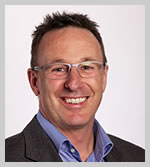 Roger Simpson – CEO, The Retail Solution and Author of "The Retail Solution" With over 35 years' industry experience, Roger Simpson is recognized as Australia's #1 Authority on customer ROI in the retail industry and as a global expert on staff coaching, customer service, and selling skills.