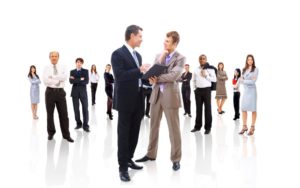 My recent training focus has been working with area managers, store managers, team leaders and supervisors to help them become better leaders. One of the biggest challenges I find is that very few of the above leaders are actually trained and given the skills to lead. It seems to me that when a team member is promoted up the ranks to be a store manager or to area manager level it is assumed they learn how to lead overnight. A new title doesn't mean you have earnt the respect of your team and they'll instantly recognise you in your new role and be perfect for you.
Without going into too much detail on the differences between leadership and management, I want to highlight the key things a leader has to focus on to be amazing. I blogged just last week about the main reason staff leave a job is because of their boss, so here's some ideas on how to be great.
First of all the 4 major challenges I see and then my tips on how to solve these issues!
Challenge 1 – I always say the best players don't always make the best coaches – there is a litany of great players who fail as coaches as the skills set is quite different. As opposed to being the best at serving, best at sales etc you now have to coach and motivate others to do what you once did. Leading by example is only half the battle, it's critical but doesn't mean your staff will do what you do.
My tips – As I mentioned leading by example is critical, you cannot provide feedback unless you are. So do every job correctly, then delegate these tasks to your team. Clearly explain what to do, follow up and provide coaching.
Challenge 2 – Your success is actually based on how well your team performs and not your individual performance as it was previously. Often dealing with performance issues takes time and success is measured in small incremental amounts.
My tips – Your team need to know the expectations, what does great performance look like? Communicate these expectations to your team and identify where they are at against these expectations. Then you can follow up and provide coaching to either keep them doing well or help them to improve.
Challenge 3 – Some leaders have been promoted from within, they have been a colleague and a friend and now are in charge of their peers – this can causes numerous challenges.
My tips – As I said before the title doesn't earn you respect, actions do. Again, leading by example is critical and also being professional at the work place. Treating everyone consistently and not playing favourites is essential to avoid creating cliques.
Challenge 4 – Being caught in the middle is a common occurrence, often in this role you feel as though you can't please everyone – your boss and the staff that report to you. Trying to please both parties leads to satisfying neither!
My tips – This is a tough one, however if we don't agree with what the boss wants we have to have that conversation privately and not in front of the staff. You can hear their feedback and take it to your boss in private and fight the battle there.
Having the right attitude is critical when you are in a leadership role, unfortunately you can't have a bad moment in front of the staff as this sets the wrong example and a poor attitude spreads quickly.
I hope the above tips are helpful.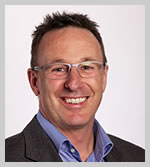 Roger Simpson – CEO, The Retail Solution and Author of "The Retail Solution" With over 35 years' industry experience, Roger Simpson is recognized as Australia's #1 Authority on customer ROI in the retail industry and as a global expert on staff coaching, customer service and selling skills.