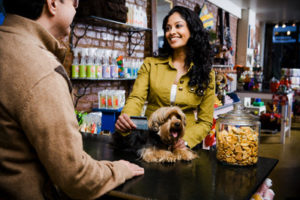 If you want to ensure your customer service isn't in the doghouse, it might pay to think about treating your customers and your staff like you treat a dog. Sounds like an oxy-moron, however, there is some great value in this thinking. I read a recent article by Jesse Carleton who writes for the NRHA (North American Retail Hardware Association) who put forward this very interesting point of view, which I thought was well worth sharing.
Dogs love attention, most will do anything for a quick pat. The same can be applied to customers, they love getting noticed in special ways when they are in store – using their name, welcoming them back are great ways to do this. Offering individual genuine service is another way to make all customers feel special. The staff loves it when we notice the things they have done well, so as I have said many times, focus on catching your people doing things right – and tell them.
Dogs are always happy to see their owner arrive home. How many times do we apply the same logic to our customers? Are we always smiling when they come into our stores, do we make them feel like we have missed them? We could always be a lot more consistent in this area.
By creating expectations, dogs are quick to learn what behaviours they should and shouldn't repeat based on their owner's reactions. The same applies to customers, we need to create high expectations for them and live up to these. Therefore our staff needs to know what these expectations are so they can provide this as a minimum to every customer. If we want our customers to return more often, staff have to consistently meet and exceed these expectations.
Dogs like consistency and a routine. As I have mentioned, customers love consistency, they want us to be on the ball every time they come in. Once we have set that customer service bar high, our goal is to consistently meet and exceed it, no matter what is going on in the store each and every time they visit.
You can tell how your dog is feeling by watching their behaviour, whether it be happy, hungry or sick. We can do a similar thing with customers by asking for their feedback on our level of service. There are many ways to do this and this information provides valuable insights into what's working and not and areas that need to be improved.
Which dog doesn't like a snack as a treat? They all love it. What treats can you provide to your customers? Maybe a sample of a new product, something that's free or other ways to enhance the customer's experience that they weren't expecting.
Anyone who owns a dog knows how loyal they are. If we can gain the same loyalty from our customers they will never leave us for a competitor. Doing all the above will certainly help as well as having a great loyalty program that recognises customers regular purchases and rewards them in ways they want.
Finally, dogs just love to have fun. Just about every customer also loves having fun on their shopping experience. Fun creates positive energy, excitement and encourages customers to stay longer. What a great outcome so make sure you encourage your teams to have fun themselves as well as with customers.
I hope the above tips will avoid your customer service going to the dogs and instead create loyal and engaged customers who come back more often.
---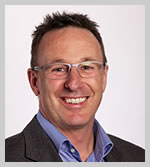 Roger Simpson – CEO, The Retail Solution and Author of "The Ultimate Retail Sales Experience" With over 35 years' industry experience, Roger Simpson is recognized as Australia's #1 Authority on customer ROI in the retail industry and as a global expert on staff coaching, customer service, and selling skills.