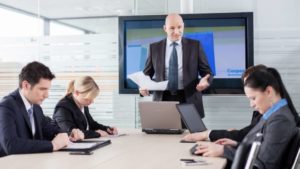 We have all heard the term "we're going through a period of transformation" and it strikes fear in most people. We all think, "I hate change" "I'll lose my job" etc, etc. We find transformation exhausting rather than empowering and energizing. Business transformation is the new norm of modern business due to massive changes in globalisation and technology. Like it or not it's here to stay.
There are many reasons why we have uncertainty in the wake of a transformation (or reorganisation). As humans, we often fear the unknown and make up stories (rightly or wrongly) about what it means to us. Some transformations go very smoothly, whereas others are a disaster, with great staff leaving and those left behind de-motivated and lacking productivity.
I watched a brilliant Ted Talk by Jim Hemerling, a change management expert who heads up Boston Consulting Group's People and Organisation. He is a well-known speaker and author and his talk focuses on what problems businesses create when they transform such as:
• Leaders wait too long to act and when they do everything is in crisis mode
• They focus on short term and not the future
• It's often a one-off approach and they hope they will go back to normal business when the crisis is over
No wonder we have people worrying about the change and their future. Hemerling outlines his five Strategic Imperatives for successful transformations and as he clearly identifies, any transformation must have a people-first focus. Here are the five:
1) Inspire through purpose – he provides a great example of how Lego has transformed
2) Go all in
3) Enable people with the capabilities to succeed during and beyond
4) Instill a culture of continuous learning
5) Leaders must have a vision, milestones, and accountability during the transformation, but they must do this with inclusive leadership.
This talk is well worth investing 13 minutes of your day in watching. After all, we are all in the process of transforming, whether it be personally or in the workplace.
Enjoy.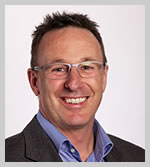 Roger Simpson – CEO, The Retail Solution and Author of "The Retail Solution" With over 35 years' industry experience, Roger Simpson is recognized as Australia's #1 Authority on customer ROI in the retail industry and as a global expert on staff coaching, customer service, and selling skills.