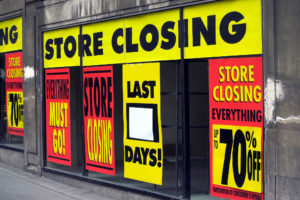 Welcome back, we're in for another bumpy ride as 2018 will bring another year of ups and downs in the wonderful world of retail. The year didn't finish off so well and hasn't started off great either with more store closure announcements. Late last year Specialty Fashion Group (Katies, Millers, Rivers and City Chic) announced they would be closing over 300 loss-making stores, that's a lot of stores and jobs!
This year we were welcomed back by the closure of Maggie T, and 30% of Mountain Design stores, as well as Oroton, being in financial trouble. Diana Ferrari is closing (or rebranding) its 17 stores and the list will go on and on. And then there is Amazon, quietly (somewhat surprisingly) kicking off just before Christmas, they are here to stay and will cause a big disruption.
With all the doom and gloom that seems to be facing physical stores, you might be thinking are we going to be next and what's the point of paying rent and staff wages? Well, online sales are still relatively low at between 5 – 7% so there are a massive amount of shoppers still visiting physical stores. This won't change dramatically however online sales will keep on increasing at a much faster rate than sales at physical stores.
What needs to change is the experience in store, because if the current service offering continues to be at best average (in most stores), we are giving customers no reason to go out of their way to spend time in our stores. Think of how easy it is to simply go online to search for products, check out prices, make comparisons to other stores – it's so easy (on most websites). Customers can do this any time of the day or night that suits them, on any device (mainly their phone) without having to leave the comfort of their home or office. What's going to make them drive to your store, find a park, and then encounter a staff member more interested in putting stock away, checking Facebook or chatting with another staff member?
Believe me, this is still happening and not just here in Australia but in Canada as well – as reported by a Canadian based training company. Read this blog.
Your customers are not going to face these issues when they go online, the smarter online retailers are making it so easy to purchase. At physical stores, we have to be so much better than we were last year or run the risk of being another retail statistic.
Here are a few quick points on how to create an amazing experience – and best of all it's not that hard and it doesn't cost a cent:
If you are recruiting make sure you get people with great attitudes that love serving customers – you can train them on product knowledge and your point of sale, but not how to smile!
Set clear customer service expectations from Day 1 and reinforce these expectations with all of your staff on an ongoing basis. These expectations need to be what your customer's want and what's going to make them feel great.
Make sure your staff focuses on customers first before stock, nothing annoys customers more than having to wait – they don't online!!!
Your managers have to lead by example and follow up on the floor to make sure the expectations are being delivered.
The best managers are great at giving feedback that helps the staff who are struggling and keeps the performers at their already high level.
---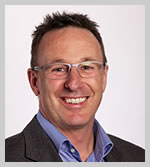 Roger Simpson – CEO, The Retail Solution and Author of "The Ultimate Retail Sales Experience" With over 35 years' industry experience, Roger Simpson is recognized as Australia's #1 Authority on customer ROI in the retail industry and as a global expert on staff coaching, customer service, and selling skills.