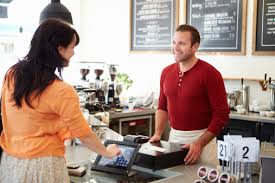 In the ongoing challenge for customers, retailers have to absolutely stand out or risk losing customers to their competitors and now especially to online. With more and more customers having experienced online due to recent lockdowns, the fight is on to get these customers to come back into physical stores.

One sure way is by providing consistent, high quality customer service to each and every customer. Something that hasn't been a strong point for most retailers over recent years. The aim via great customer service is to create an amazing experience that customers will struggle to get elsewhere.
Here is a quote from a businessman who built an entire business around creating amazing experiences:

Walt Disney, was a pioneer of the American animation industry. His works have won many hearts over these years. He stresses on doing everything so well that people keep coming back for you and that is important for customer experience as well. Here's what he said:
"Whatever you do, do it well. Do it so well that when people see you do it, they will want to come back and see you do it again, and they will want to bring others and show them how well you do what you do."

Now how many businesses can safely say that they achieve this level of service each and every time?

Having spent some time at Disneyland a few years ago attending a training course as well as exploring the park afterwards, I can testify to their absolute focus on getting the service right every single time. They are fanatical about it, and of course have created systems to ensure each department knows exactly what to do and why. Team members are then followed up back on the job on a very regular basis.

Not many retailers apart from Disney live and breathe service to this level.
---
Roger Simpson – CEO, The Retail Solution and Author of "The Ultimate Retail Sales Experience" With over 35 years' industry experience, Roger Simpson is recognized as Australia's #1 Authority on customer ROI in the retail industry and as a global expert on staff coaching, customer service, and selling skills.