For just about every retailer, repeat customers are the lifeblood of their business. This might be getting customers to come back every day, weekly, monthly or in some cases every few years. Regular customers are great, they know their way around the store, how it flows, know how your sales processes work. They make life pretty easy.
Regular customers are loyal customers. They are usually a member of your loyalty program, which means (in most cases) their average spend is higher. They are great brand ambassadors, willing to talk up your business to their friends, therefore encouraging more customers to come into your stores.
So why is that most retailers are doing such a poor effort to encourage repeat business? We should be falling over ourselves to ensure we are providing exceptional service to any customer who decides to come back a second or third time. Unfortunately, it doesn't seem to be like that. And the funny thing is, I still don't believe that customers want staff to do amazing things to feel like they have received exceptional service.
Some recent research backs this up. Bob Phipps, the US Retail Doctor, recently shared some research from a US company, Podium, a software company that helps businesses gain insights into their customers' experiences, who reported the results of a recent survey of 2,000 US consumers between the ages of 18-64. The survey looked at what businesses can do to have more customers return to local retailers.
Here are the top three factors customers want from a local retailer:
67% want the business to make it more convenient to be a repeat customer. To me this means, easy opening hours, easy to shop 24/7 via web and in store, parking, having stock. Nothing too unreasonable here.
60% want to be able to directly connect with a customer representative. Whether this is in store or on the phone, web chat etc, the bulk of customers want to speak to a human.
47% want the business to know their name. Wow, this is tough – not! This is so basic and should be part of every team member's focus to get to know their customers and remember names – it's so powerful. However, this has to be done carefully and not seen as forced.
I came across an article in the Melbourne Age newspaper that caught my attention, with its headline "The name of the game is friendly service." Tony Featherstone recalled a recent trip to Fiji, which he described as a master class in customer service. He was struck by the staff member's efforts to remember guest's names, make eye contact and of course, this would all come with a beautiful smile.
I keep saying, customers don't want amazing things, they just want to be acknowledged when they first walk in, receive a genuine greeting with a smile and if the customer has been there a few times, have the staff member use their name. These basic needs haven't changed in decades, yet with today's shopping experiences it is so hard to find it happening consistently.
I often have to ask a staff member's name when I'm receiving service, as they are not wearing a name badge and/or don't bother introducing themselves by name. A staff member has to earn the right to obtain a customer's name, by offering great service and connecting with them so they feel like they want to provide their name.
When they do, just remember it and use it next time, it's going to really help with getting that customer to come back again and again.
---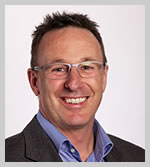 Roger Simpson – CEO, The Retail Solution and Author of "The Ultimate Retail Sales Experience" With over 35 years' industry experience, Roger Simpson is recognized as Australia's #1 Authority on customer ROI in the retail industry and as a global expert on staff coaching, customer service, and selling skills.