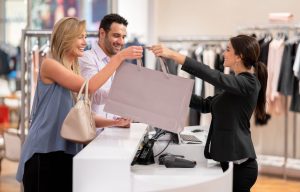 With so much choice these days, customers can easily pick and choose who they shop with, both online and in store. It has become very clear that customers don't differentiate now between online and in store, it's just one shopping experience. All parts of the experience have to deliver WOW consistently.
The rise of BOPIS (buy online and pick up in store) has been huge as well as customers just buying online and having their products sent directly to their home. Yet when stores reopened, it was great to see a large majority of customers were ready to return to shopping in physical stores.
However, the pandemic hasn't given retailers a free pass on service, customer's expectations are still there and retailers have to be more consistent in what they deliver.
My focus has always been on helping retailers to deliver a WOW experience in store and there is still lots that needs to be done. The huge upside of achieving this is retailers can increase repurchase intent by 60% according to recent research from Wharton.
The good news is the WOW factor is often nothing too amazing. It is as simple as hassle free shipping, staff going above and beyond to help a customer, a clean store, well stocked inventory and making it easy for customers to buy. Dropping the ball on any of these means' customer will simply go elsewhere and in a heartbeat.
This is the time for retailers to double down on finding the right staff, training and coaching them to be amazing and investing in technology that makes the customer experience smooth and easy.
---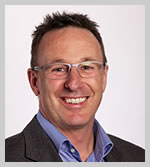 Roger Simpson – CEO, The Retail Solution and Author of "The Ultimate Retail Sales Experience" With over 35 years' industry experience, Roger Simpson is recognized as Australia's #1 Authority on customer ROI in the retail industry and as a global expert on staff coaching, customer service, and selling skills.