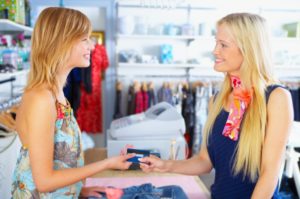 We all know the figure that it costs five times as much to acquire a new customer than it does as keeping an existing one. So how do businesses retain their valuable customers? There are a number of important factors, one we strongly believe in is offering the best level of customer service at all times. Another way is by having a loyalty program. A well-managed loyalty program drives incremental revenue, builds closer relationships with customers and optimises marketing spend. A loyalty program should deliver easy to achieve savings for customers that create barriers to switching companies.
From a recent Harvard Business Review study, it found there were many benefits to customer retention. These included, loyal customers purchase in higher amounts, are willing to pay higher prices, are easier to manage and help expand the customer base by giving positive referrals. I have a number of clients who have loyalty cards and always the average sale of customers who are loyalty members is consistently higher, often by a considerable amount.
The study also found that a mere 5 percent increase in customer retention increases an organisations profitability by a massive 25 percent.
So it's all well and good having a loyalty program it has to be driven by front-line staff. One thing that really frustrates me when I visit retail stores is the lack of being asked for my loyalty card. I'm like a lot of customers, in fact according to UK research company YouGov 86% of customers regularly use a loyalty card, I like to receive the bonuses that come with them. A free coffee after buying five, a $20 gift card etc are nice bonuses to receive. Why is it so hard for staff to ask me for my loyalty card?
If your business has a loyalty card how well is it being maximised in your business? Are your staff consistently asking for the card and if the customer doesn't have one, are they discussing the benefits rather than just saying "Would you like one?" I have heard this question so many times and the answer I hear most from customers is "No". So this technique doesn't work.
I did some training in a pharmacy recently and by recommending to the staff to stop saying "Would you like one?" and changing it to "It's our free loyalty card that gives you a 5% discount, plus you can win prizes" they increased their sign ups by more than 300%.
So how do you get your staff to do this more often? Here's a list of ideas that will increase sign ups and usage rates:
Ensure your staff know the benefits to the customer and the business, of having a loyalty card
Provide training to new staff in the correct way to ask and sign up potential customers
Measure the number of sign ups and usage rates – these become KPI's
Follow up on the job by listening to staff – are they asking for the card and offering to sign up customers the right way?
Provide praise feedback to those that are doing this well and improvement feedback to those that aren't
Continually follow up – discuss each staff members KPI results and on job coaching results
You could also provide incentives as a way to develop the right behaviours for a short time.
In today's ultra-competitive retail environment we have to do everything we can to ensure our valuable customers come back to us every time. A loyalty card is one way that helps in this way, so if you have a loyalty program in your business how well is it being used??
---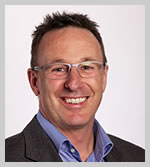 Roger Simpson – CEO, The Retail Solution and Author of "The Retail Solution" With over 35 years' industry experience, Roger Simpson is recognized as Australia's #1 Authority on customer ROI in the retail industry and as a global expert on staff coaching, customer service and selling skills.