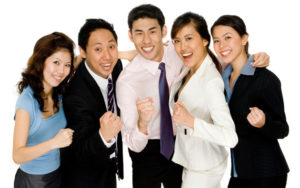 Many managers and owners keep telling me they can't find good people to work in retail. One manager even told me as long as they turn up for their shift she's happy! I do know it has become harder to find the right people, what with the generally lower pay rates, weekend and evening work, flat structures leaving little room for advancement, it's no wonder retail is not seen as a great place to work or a place for a career.
Who's doing it well in Australia?
However some retailers manage to get it right and their sales reflect the effort of getting the right people. One company I do work with is the Beechworth Bakery, now with 6 bakeries in regional areas employing over 200 staff. They have seen sales grow year on year, and it has a lot to do with the people they employ. It is certainly a big focus for them. And in the words of the founder, Tom O'Toole, who is well known on the speaking circuit he says "if I have happy staff I'll have happy customers and the money will pour in."
A big focus of the bakeries is first selecting the right people, then treating them well and training them. They have a number of staff who have been with them for over 20 years, testimony that they love what they do.
Who's doing it well overseas?
Another company doing extremely well is US company The Container Store, who is another to focus on getting the right people and treating them well. In a recent interview, CEO Kip Tindell, shared some of their secrets and it's no surprise it's a lot about the people.
He publicly states that they have an employee first culture. "Yes we love our customers, but we believe that if we put our employees first, then they'll take better care of the customers." How they do this is, by paying their staff well and training them more. They provide 263 hours of formal training for full time employees in their first year, compared to an industry average of about 8 hours. What a massive difference.
I love their philosophy on why they hire great employees – as Kip says "One great employee is equal to three good employees in terms of business productivity, so why not hire GREAT people?" What a brilliant philosophy to have in a business.
7 Principles
I'll sign off by sharing their 7 Foundation Principles that you might find valuable to use in your business.
Great Person = 3 Good People
Communication IS Leadership
Fill the other guy's basket to the brim. Making money then becomes an easy proposition.
The Best SELECTION, SERVICE & PRICE
Intuition does not come to an unprepared mind. You need to train before it happens.
Man In The Desert Selling (see the attached link for the meaning of this) http://standfor.containerstore.com/our-foundation-principles/man-in-the-desert-selling/
Air of Excitement
---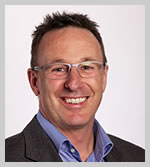 Roger Simpson – CEO, The Retail Solution and Author of "The Retail Solution" With over 35 years' industry experience, Roger Simpson is recognized as Australia's #1 Authority on customer ROI in the retail industry and as a global expert on staff coaching, customer service and selling skills.