The Coronavirus is certainly causing havoc to all of our lives and will do for some time. My colleague Bill Rooney from 6one5 has detailed five practical things retailers can do in light of the Coronavirus, that I thought were well worth sharing. I can certainly endorse all of Bill's comments in particular point number 5, as you have to make every opportunity count when customers do come into your stores.
Thanks for your insights Bill.
---
This is new territory for everyone, as this is the first pandemic in a digital age where every piece of information is analyzed and communicated through the news cycle and social media. What we do know is because it spreads so easily, has a higher % mortality rate than say the flu and there is no cure at least for 12 months, retail is in for a rough ride.
Here are 5 practical steps that I would recommend you consider today
Hope for the best plan for the worst: Being a former accountant in the retail game I would start by assuming my sales will decline by 10% /15%/20% over the next 6 months and redo my cashflows on this basis. These cash flows should also allow for disruptions in supply. Based on these 3 scenarios will determine your strategy moving forward. So, for example, I may be left with too much stock start planning today on what to do with that stock
Communicate with staff: Why, because they will be feeling fear and you want to support them, they can help identify where the company can save money and make money so listen to their ideas and finally you will need their support as you may need them to take their annual leave or work fewer hours so the company can survive.
Plan for the future. If we go into recession (and that is not guaranteed however more than likely) most severe recessions last around 2 years (Based on the last 5 global crashes). Research by McKinsey suggest that the most successful companies were the ones that anticipated the bottom of the downturn then were "ratcheting it back up fast enough when the recession is done". It is expected that a cure will be developed for coronavirus within 12 months so this is why I suggest you anticipate 6 months dip and plan for recovery thereafter. It's a starting plan, and you need to start with a plan that can be monitored and changed as things evolve.
Invest in Growth: It might sound counter-intuitive, however during tough times invest in areas that are growing. For example, eCommerce is growing at a rate of 20% + per annum and in the USA represents 50% of total retail growth investing here as opposed to bricks & mortar will pay much higher dividends.
Invest in Productivity Improvement and let go of Underperforming Staff: Investing in productivity improvements comes with little or no net cost as you generate more output for the same resources. Most retailers should be able to identify staff that are not performing. This could take many forms such as unsuitable for the job role, the wrong attitude, underperform especially when under pressure, the role is replaceable by technology, resist change and so on. Underperformance can cost more than their wage.
While times are quiet, it is the best time to make changes and improve productivity yet a lot of retailers through fear focus on cutting costs only and or focus on things outside their control – coronavirus, weather, bushfires, economy, going broke.
The old saying "When the going gets tough, the tough get going" applies to retail executives facing tough times, the best lead by example rallying the business to get ready for better times and when things are quiet spend time to improve productivity, marketing and clean house.
Summary:
The starting point for retailer's survival is to produce cashflows with 3 scenarios' 10%/15%/20% decline in sales and then monitor monthly variation from last year to see if sales are 5/10/15/20% down or not down at all.
Remember each category of retail will have different levels of exposure and risk, for example air travel may be more like 30% or 40% down, restaurants 20% to 30%, no one knows yet, so monitor monthly.
Author: Bill Rooney – CEO of 6one5 Retail Consulting Group – a retail strategy consultancy & digital training business. "Transforming Retail Through Research & Strategy"
---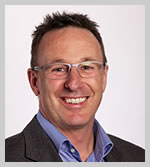 Roger Simpson – CEO, The Retail Solution and Author of "The Ultimate Retail Sales Experience" With over 35 years' industry experience, Roger Simpson is recognized as Australia's #1 Authority on customer ROI in the retail industry and as a global expert on staff coaching, customer service, and selling skills.