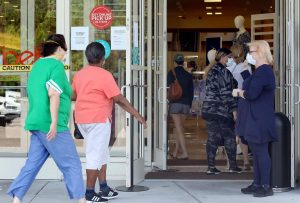 Further to my previous post from Bill Rooney from 6one5, Bill and his team have done some forecasting of the impact of the Coronavirus on retail sales. We are in the early stages and the impact is just starting to be felt by most retailers.
Once again, Bill has provided some practical tips to help retailers navigate these unprecedented times as well as an offer to assist. Thanks Bill for your insights.
---
We are forecasting a decline in discretionary spending of 16% for the 2020 Calendar Year. The last time we had a Global Pandemic was 102 years ago with the Spanish Flu so there are no precedents for forecasting retail sales where 70% of the population will either catch it or be vaccinated against Coronavirus.
A friend is visiting her daughter in Copenhagen this week, she reported all the universities, schools, restaurants, and most shops are closed, people are working from home and the streets are deserted, this is repeated in Italy, Spain, France, and many other countries in the world.
For Retailers, the most immediate step is to redo your budgets and cashflows on the basis of a substantial sales decline, then trim your costs, work through the impact on your cash burn with your bank/financier and decide what to do with excess stock already committed to. In the travel industry, United Airlines President Scott Kirby offered a "dire scenario" forecasting a revenue drop of 70% in April and May, 60% in June and remaining depressed for the rest of the year (Wall Street Journal 15.03.2020).
As a large or small retailer, what should you forecast for sales for the remainder of the 2020 Calendar Year? We have provided to discretionary spend retailers our sales forecasts for the rest of the 2020 Calendar Year which you can use as a starting point for redoing budgets, buying plans and identifying all the actions you may need to take – hope for the best plan for the worst.
By redoing your 2020 budgets immediately and monitoring sales on a weekly basis you are ready to move as soon as sales drop.
Detailed below is our projected drop in sales.
We see consumer behaviour going through 3 phases over the next several months
Panic: As Coronavirus accelerates, this escalation will be accompanied by a substantial drop in discretionary spending. As schools and universities close, people work from home and retail and restaurants either close or have subdued trading there will be in our view a 50% drop in retail spending for a brief period caused by panic, fear and survival.
Acceptance: After a 4 – 6 weeks consumers will accept the situation we are all in and will try and introduce some normalcy into their lives, sales will recover to around 80% of last year's sales, we predict this will continue till we hit the hope phase. During the acceptance  phase, eCommerce will be at the forefront of retailers' sales efforts along with buy online pick up in-store.
Hope: The Hope Phase will arrive when a cure for Coronavirus is found and announced hopefully by July 2020 and consumers can then see hope that a cure will be available by the end of the year or early 2021. At this stage, retail sales will slowly recover. We recommend 90% of last year's sales be projected. Alternatively, when 70% of the population has caught Coronavirus then this is called "Herd Immunity" either through vaccinations or exposure the virus finds it difficult to spread through the rest of the population. This strategy apparently being adopted by the UK we believe will be catastrophic for retailers and the economy.
Of course, this assumes we are going through a technical recession if this turns out to be a full blown "real recession" then it's anyone's guess where we will end up
Overstock Ready Reckoner:
Most retail companies are locked into forwarding purchasing for the new season so assuming retailers are committed to June 2020 with orders the results would be damaging not only to cashflow but to margins via discounting to clear. Literally retailers are heading into a perfect storm.  So if as a retailer your turnover was $132m in 2019, we expect sales could decline to $111m with excess stock of $6.37m by July 2020.
Summary & Timetable:
Here is our suggested timetable so you are prepared
Complete Retail Coronavirus Crisis Budgeting and Cash Burn Analysis by 30th March 2020 at the latest.
Review Exposure to Overstocks and potential margin impact
Review staff requirements and staff well being
Contingency Plans – rent deferment, bank discussions, buying, store closures and so on
Read my previous post "Coronavirus – 5 Practical Things Retailers Can do Today"
For anyone requiring assistance to review your crisis budgets and cashflows, I am offering for $1,500 to (1) sign a Non-Disclosure Agreement, (2) One-hour interview with CEO or CFO, (3) Provide a recommendations report on adjustment to budgets and cashflows and strategies to implement to survive. We also develop cashflows and budgets for time-constrained or under-resourced retailers. Contact me on bill.rooney@6one5.com
Warning: Our projections are based on our own reading of the market and are meant only as a reference point to calculate your own forecasts. It is each retailer's responsibility based on their segment, location, competitor landscape and resourcing to forecast for their particular retail business. No responsibility is taken by 6one5 & William Rooney for the accuracy of our forecasts.
Author: Bill Rooney – CEO of 6one5 Retail Consulting Group – a retail strategy consultancy & digital training business. "Transforming Retail Through Research & Strategy"
---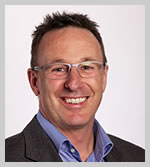 Roger Simpson – CEO, The Retail Solution and Author of "The Ultimate Retail Sales Experience" With over 35 years' industry experience, Roger Simpson is recognized as Australia's #1 Authority on customer ROI in the retail industry and as a global expert on staff coaching, customer service, and selling skills.